We are delighted to be able to offer clubs this term, albeit due to COVID restrictions a reduced offering.
Enrichment clubs.
We currently have in the region of 28 clubs on offer throughout the school.  These were also arranged in Phase or Key Stage bubbles and include Karate, Netball, Football, Street Dance, Yoga and Mandarin to name but a few!!
To support running of the enrichment clubs we also use fully vetted external agencies or sports coaches as follows:
Kidz in2 sports provide a wide range of exciting Afterschool activities for all age groups. Our Afterschool clubs are organised and structured with many sports and fun games that will entertain children of all ages. 
Additionally, throughout the week the music club provider Artistiv. provides music lessons which continue to be very popular, with many of ASC children learning instruments such as the piano, guitar, violin and flute.
How to register:  All enrichment clubs are booked at the start of each term.  Letters are sent out to all parents advising them of the clubs and they are then available to book via ParentPay.
Just a sample of some of the clubs we run:
Art Club for KS1 .
Art club for Years 3-6.
Basketball/Netball  Years 4-6
Boys Football
Choir for KS1 and KS2
Cinema and Review club for years 3 -6
Clay Modelling Club for Years 3-4
Coding club  for Years 4,5 and 6 .
Coding club  Years 1-2.
Cricket for Years 3-6
Drama    Years 1-6.
Drama/Adventure storytelling for KS1
Everyone Rallies Tennis for years 4-6 .
Fencing for Years 1-3 .
Film Club
Football for Years 1-3 .
Football for Years 3-6
French for beginners for KS2.
Girls Football
Homework and Targeted groups
Karate Club for KS1 and KS2.
Little Madarin Language club .
Making Movies with for KS1 in KS1 area.
Mini Cinema Club
Mixed training
Nature club  All year groups.
What do our children say……..
"We plant flowers and when they are growing, we pride ourselves and say 'Job Well Done!' "Aretha (Tanzanite)
Poem by Sheena (Tanzanite)
"The sun gleams
flowers bloom
and so do our faces
when we see them in bloom"
"It's very relaxed and I enjoy planting. The harvest is great because you can take home cool things like beans, mint, tomatoes and the berries. There are loads of berries and you can just get handfuls" Antony (Amethyst)
"I have been going to Nature Club since Year 1 and I like it because when we are doing things, we are helping the environment and it's nice for everyone to look at. There are nice habitats for wildlife – the frogs and birds" Siofre ( Indigo)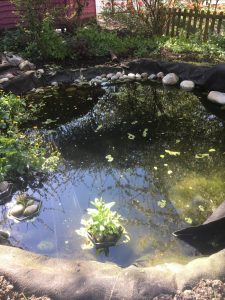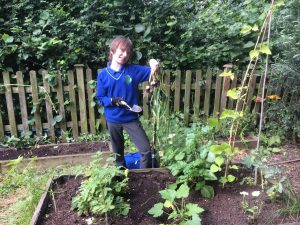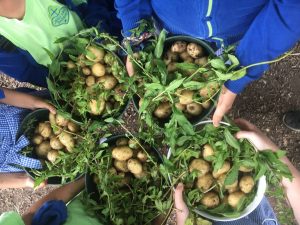 Orchestra on Tuesday Lunchtime
Polish Cultural club for Reception and KS1
Science Club with Highgate school.
Stop Frame Animation for Years 1-2
Street Dance for KS2  Finish at 4.30pm
Street Dance KS1
Tag Rugby
Ukulele
Ukulele for Years 2 & 3
Yoga Bugs for Reception and KS1 .