Welcome to St. Joseph's Catholic Primary School
At St. Joseph's,  we are a school of  love and hope. We believe that a Catholic education develops the full potential of all young people, leading to their life-long activities being guided by the Spirit and presence of Christ, in the service of God and of others.
It is a unique journey through education as it puts all learning and teaching in a Catholic moral context ultimately both challenging and supporting young people to develop in mind, body and spirit. The role of a Catholic school is to help everyone in the school community to discover the true value and dignity of each and every human being.
The school focuses on the education of the whole child. It is centred on Gospel values and reflecting on the teaching of the Catholic Church. Hence, the formation of each person is regarded as being as important as the information which is transmitted through the teaching offered.
Parents are the first educators of their child in faith and a strong home-school link  is fundamental in supporting the school in its mission . Together, we provide support for the faith community, helping to form a Christian conscience, and in addressing the increasingly secular influences of popular culture.
Please read our most recent Section 48 Inspection Report by clicking on the link below.
October 2019 St Joseph's Section 48 RE Report
November 2020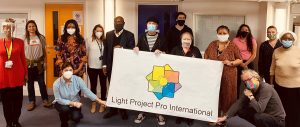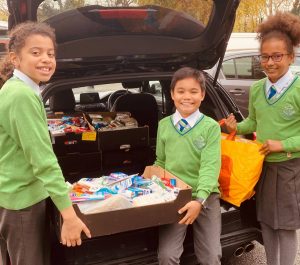 This morning the Pupil Chaplains and some staff members helped to load up our cars with all of the donations for our Harvest Festival. The generosity of the families in our school has been so over-whelming. It has been estimated that at least 600 products in total have been donated. Everything was taken to a local foodbank run by a group of wonderful volunteers. They were extremely grateful and gave the school a huge round of applause when they saw all of the bags and boxes.  Well done to everyone. Your efforts will help a great number of families over the coming weeks.
October 2020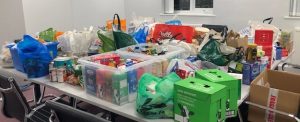 Our October Harvest collection is really taking off! In just three weeks, almost every single child in the school has brought in at least one item and in some cases much more. Just think, if everyone brought in just one thing, we'd have almost 500 items to donate to our local foodbank. How amazing would that be! Thank you so much to everyone who has donated so far. Please keep it coming.
February 2020 – The Year of the Word. The God who Speaks
As part of this special celebration, children from Key Stage 2 created some 'Transient Art' installations. Each group selected a favourite quote from the Bible and were asked to think about how their quote spoke to them? What did they feel was the message? They were then asked to create a piece of art, using a range of objects and materials, that they felt represented the words and meaning. Click on the images below to have a look at their creations.
Wrap Up London November 2019
This year, one of our pupils suggested that we participate in the Wrap Up London initiative this year.  This is an excellent scheme that asks for members of the public to donate old and unwanted coats (still in good condition) to various Tube stations across London. The coats are then distributed to the homeless, refugees and victims fleeing domestic violence. We decided to host our own collection at school over a two week period. Our Pupil Chaplains then loaded them in to a van before they were taken to a Wrap Up London collection point.
The generosity of our school community was truly overwhelming! 156 coats for adults and children of all ages were donated! A massive thank you to all who contributed to such a worthy cause as the days and nights grow colder.
Sunday 15th September 2019
Pupil Chaplaincy Team Commissioning Service
After an intense application process, we would like to introduce you to our  Pupil Chaplaincy Team for this academic year. This is a much-coveted role within the school; the team members are seen as role models for other pupils and are highly regarded by our school community.
To celebrate their appointment to the role, we asked Fr George, our parish priest, to present our new Chaplaincy Team with their green jumpers at 10am Mass on Sunday 15th September at St. Joseph's church.  This not only made the children feel incredibly special, it gave the congregation a chance to see these young pupils as worthy Catholic role models for their peers and the parish as a whole. It was such a delight to see their proud little faces and family members were beaming from ear to ear. They have a busy year ahead of them and they just can't wait to get started!
10th September 2019 – Pupil Leadership in Action
Pupil Chaplaincy Team Training with Sr. Judith.
On Tuesday 10th September, Sr. Judith came to school to work with our Pupil Chaplaincy Team. She helped us talk through our ideas for things such as fundraising, leading prayer and Parish work. Then she explained how to complete an action plan. We split up into small groups and got our ideas onto paper. Everyone had so much to contribute! After lunch, we had just enough time to rehearse the presentation of our action plan before Fr George and the Senior Leadership Team arrived. We each took it in turn to present an idea to Miss McFlynn (our Executive Head), Mrs Noronha (our Head of School), Mrs Moore (our Assistant Headteacher) and our Parish Priest Fr George. We were all a bit nervous but it was a great lesson in oracy and really helped to develop our confidence and presentation skills.
The Year of Adoremus is coming to an end…
Our Year 6 Chaplaincy Team attended the Mass at Westminster Cathedral to mark the end of the Year of Adoremus.  It was such a special occasion and it was lovely to see our contributions in the Deanery book being carried up and received by Bishop Nichols. Each school received a special Adoremus candle to take home with them.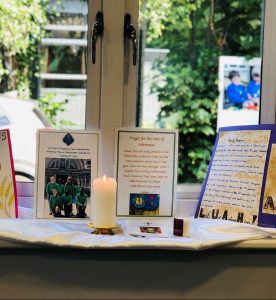 First Holy Communion 2019
Congratulations to the children of Emerald and Green Class on making their First Holy Communion.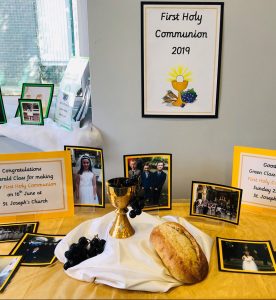 Have a look at the photographs below. Can you spot any of our adults in school on their First Holy Communion Day?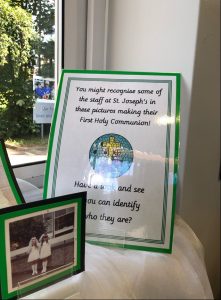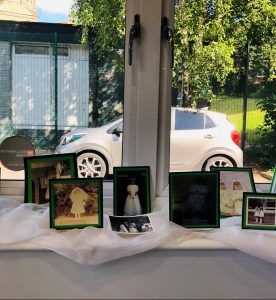 Easter Garden Project 2019
Over the Easter holidays, lots of our families were busy getting crafty and creative.  They were set the challenge of creating an Easter garden in order to help learn about and understand the story of Easter, the most special time in our church year. Take a look at their fabulous creations!
---
Lenten Service 2019
Fr George came into school for our Lenten Service. We prayed to God that he would help us to try even harder to live like Jesus during this special time and we sang some beautiful hymns. Before it ended, we took turns in our classes to place our Lenten Promises at the foot of the cross. It was a beautiful service. Thank you Fr. Pat!
---
Lent to Easter