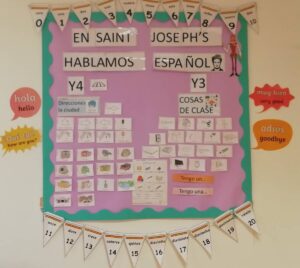 At St. Joseph's children in Years 2 – 6 learn Spanish with a native Spanish speaker.
Benefits of Learning a Second Language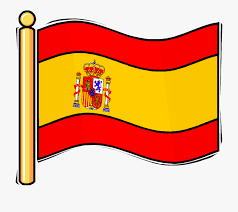 Through languages children can discover many other cultures and customs. Children are curious by nature and the learning of MFL keeps this wonderful curiosity alive.
Thinking in two languages enhances flexibility and multi-tasking across the wider curriculum, enabling children to become better at problem solving in subjects such as Maths and Science.
Communicating in different languages can open a whole world of opportunities including foreign travel, the ability to study abroad and open the prospect of wider job opportunities in the future.
Children who are exposed to languages at an early age, find it easier to develop their linguistic skills across both their native tongue and additional languages.
Curriculum
At St. Joseph's we focus on introducing language through active learning techniques, including songs, role play and games. Our aim is to build up pupil's self-confidence when expressing themselves in a foreign language, whilst cultivating children's enthusiasm and spontaneity. As children progress, key vocabulary will be reinforced, enabling children to develop their conversational skills and ask and answer more complicated questions. By the end of KS2, we aim to have enthusiastic pupils who have a solid language base in preparation for their learning in KS3.
Please see the curriculum overview for more information.
Home Learning Resources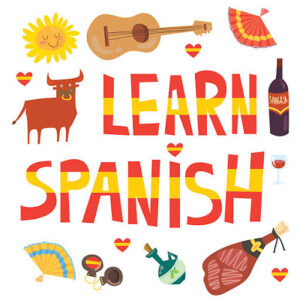 https://www.duolingo.com/course/es/en/Learn-Spanish
https://www.bbc.co.uk/bitesize/subjects/zhyb4wx
https://bilingualkidspot.com/2019/04/15/spanish-movies-for-kids-disney-netflix-amazon (films in Spanish with English subtitles)
Recommended Reads