We love the internet. Children can play, learn, create and connect with people from all over the world – opening up a plethora of exciting possibilities. But with the digital world changing all the time, we need to make sure that we keep our children safe.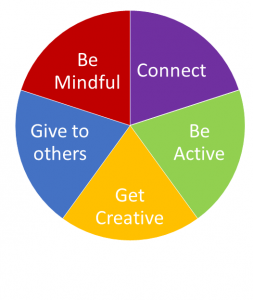 Here are some useful top tips and websites that we recommend:
Use technology to support children's learning and enjoyment, but mix it with unplugged activities so your child gets their Digital 5-a-Day
Open up a dialogue with your child and always encourage them to talk to you about their internet use.
Create a family agreement to establish boundaries and good etiquette for the whole family – including adults – parents are important role models!
Consider using filtering software to block unwanted content. In addition to filtering, remember that discussions with your child, and involvement in their internet use, are both effective ways to educate them about the internet.
We recommend these parental controls from Google and Apple.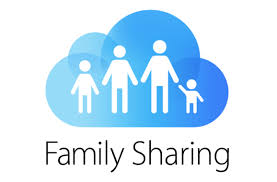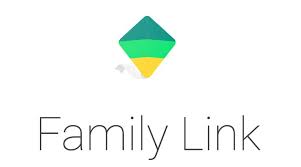 Click on the image to be re-directed to the respective website.
Familiarise yourself with the age ratings for games and apps which can help to indicate the level and suitability of the content.  For all information on social media, please click the image below:
Please click on the links below for more information on how to keep your children safe online:
Online Safety in St. Joseph's
EYFS and Key Stage 1
From the moment our pupils enter the EYFS setting they have the opportunity to use a range of technology, from using iPads to record their work, to scanning QR codes to listen to stories in a range of languages. The pupils in EYFS also have access to talking clipboards, and talking story books which enable them to listen to instructions from the teacher, as well as recording their own ideas / stories to aid with sentence writing. We also provide pupils with defunct IT equipment to encourage them to construct their own imaginative role-play scenarios. Pupils in EYFS are also given the opportunity to use remote control toys, and programmable toys to enhance multiple areas of the curriculum. Through exposing pupils in EYFS to a range of digital technology, we are ensuring they understand the world around them whilst ensuring that they are building skills to aid them in key stage learning.
To talk about Online Safety, in St. Joseph's, we are using the Digital Citizenship Curriculum that was designed and developed in partnership with Project Zero at the Harvard Graduate School of Education.
Each lesson takes on real challenges and digital dilemmas that kids face today, giving them the skills, they need to succeed as digital learners, leaders, and citizens tomorrow. (Common Sense Education)
Meet the Digital Citizens.
Our Pupils in St. Joseph's learn about online safety and balanced life with Digital Citizens.
All Key Stage 1 and 2 pupils have signed a child-friendly version of the Acceptable Use Policy:
KS1 Policy: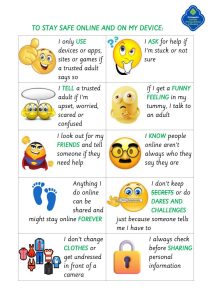 KS2 Policy:
These statements can keep me and others safe & happy at school and at home
I learn online – I use the school's internet, devices and logins for schoolwork, homework and other activities to learn and have fun. All school devices and systems are monitored, including when I'm using them at home.
I behave the same way on devices as face to face in the classroom, and so do my teachers – If I get asked to do anything that I would find strange in school, I will tell another teacher.
I ask permission – At home or school, I only use the devices, apps, sites and games I am allowed to and when I am allowed to.
I am creative online – As well as looking at things from other people on apps, sites and games, I also get creative to learn and make things, and I remember my Digital 5 A Day.
I am a friend online – I won't share or say anything that I know would upset another person or they wouldn't want shared. If a friend is worried or needs help, I remind them to talk to an adult, or even do it for them.
I am not a bully – I know just calling something banter doesn't make it ok as it could become bullying. I do not post, make or share unkind, hurtful or rude messages/comments and if I see it happening, I will tell my trusted adults.
I am a secure online learner – I keep my passwords to myself and reset them if anyone finds them out. Friends don't share passwords!
I am careful what I click on – I don't click on unexpected links or popups, and only download or install things when I know it is safe or has been agreed by trusted adults. Sometimes app add-ons can cost money, so it is important I always check.
I ask for help if I am scared or worried – I will talk to a trusted adult if anything upsets me or worries me on an app, site or game – it often helps. If I get a funny feeling, I talk about it.
I know it's not my fault if I see or someone sends me something bad – I won't get in trouble, but I mustn't share it. Instead, I will tell a trusted adult. If I make a mistake, I don't try to hide it but ask for help.
I communicate and collaborate online – with people I already know and have met in real life or that a trusted adult knows about.
I know new online friends might not be who they say they are – I am careful when someone wants to be my friend. Unless I have met them face to face, I can't be sure who they are.
I check with a parent/carer before I meet an online friend the first time; I never go alone.
I don't do live videos (livestreams) on my own – and always check if it is allowed. I check with a trusted adult before I video chat with anybody for the first time.
I keep my body to myself online – I never get changed or show what's under my clothes when using a device with a camera. I remember my body is mine and no-one should tell me what to do with it; I don't send any photos or videos without checking with a trusted adult.
I say no online if I need to – I don't have to do something just because someone dares or challenges me to do it, or to keep a secret. If I get asked anything that makes me worried, upset or just confused, I should say no, stop chatting and tell a trusted adult immediately.
I tell my parents/carers what I do online – they might not know the app, site or game, but they can still help me when things go wrong, and they want to know what I'm doing.
I follow age rules – 13+ games and apps aren't good for me so I don't use them – they may be scary, violent or unsuitable. 18+ games are not more difficult but very unsuitable.
I am private online – I only give out private information if a trusted adult says it's okay. This might be my address, phone number, location or anything else that could identify me or my family and friends; if I turn on my location, I will remember to turn it off again.
I am careful what I share and protect my online reputation – I know anything I do can be shared and might stay online forever (even on Snapchat or if I delete it).
I am a rule-follower online – I know that apps, sites and games have rules on how to behave, and some have age restrictions. I follow the rules, block bullies and report bad behaviour, at home and at school.
I am part of a community – I do not make fun of anyone or exclude them because they are different to me. If I see anyone doing this, I tell a trusted adult and/or report it.
I respect people's work – I only edit or delete my own digital work and only use words, pictures or videos from other people if I have their permission or if it is copyright free or has a Creative Commons licence.
I am a researcher online – I use safe search tools approved by my trusted adults. I know I can't believe everything I see online, know which sites to trust, and know how to double-check information I find. If I am not sure I ask a trusted adult.
Using the Common Sense Education program, we teach our pupils how to stay safe and aware in an online world. We are aiming high, and that is why our pupils in KS1 have many goals that we help them to achieve. We guide them:
To learn why it's important to be aware and respectful of people while using devices.
To learn the "Pause! Breathe! Finish Up!" routine as a self-regulation strategy for transitioning from technology to face-to-face interactions.
To know when and why to take breaks from device time.
To consider the feelings of people around them, even when engaged in fun online activities.
To discover that the internet can be used to visit faraway places and learn new things.
To compare how staying safe online is similar to staying safe in the real world.
To explain rules for travelling safely on the internet.
To recognise the different kinds of feelings they can have when using technology.
To know what to do when they don't have a good feeling when using technology.
To understand that being safe online is similar to staying safe in real life.
To learn to identify websites and apps that are "just right" and "not right" for them.
To know how to get help from an adult if they are unsure about a website.
Our journey continues in KS2 by guiding our pupils:
To understand that being a good digital citizen means being safe and responsible online.
To take a pledge to be a good digital citizen.
To recognise the kind of information that is private.
To understand that they should never give out private information online.
To understand that it's important to think about the words we use, because everyone interprets things differently.
To identify ways to respond to mean words online, using S-T-O-P
S– Step away  T– Tell the trusted adults  O – OK sites first  P– Pause and think online
To decide what kinds of statements are OK to say online and which are not.
To define what a community is, both in person and online.
To explain how having rules helps people in a community achieve their goals.
To create and pledge rules for being in an online community.
To recognise that photos and videos can be altered digitally.
To identify different reasons why someone might alter a photo or video.
To analyse altered photos and videos to try to determine why.
To define the term "password" and describe its purpose.
To understand why a strong password is important.
To practise creating a memorable and strong password.
To consider how posting selfies or other images will lead others to make assumptions about them.
To reflect on the most important parts of their unique identities.
To identify ways, they can post online to best reflect who they are.
To define "copyright" and explain how it applies to creative work.
To describe their rights and responsibilities as creators.
To apply copyright principles to real-life scenarios.
To define "social interaction" and give an example.
To describe the positives and negatives of social interaction in online games.
To create an online video game cover that includes guidelines for positive social interaction.
To identify the reasons why people, share information about themselves online.
To explain the difference between private and personal information.
To explain why it is risky to share private information online.
To define the term "digital footprint" and identify the online activities that contribute to it.
To identify ways, they are — and are not — in control of their digital footprint.
To understand what responsibilities, they have for the digital footprints of themselves and others.
To recognise similarities and differences between in-person bullying, cyberbullying and being mean.
To empathise with the targets of cyberbullying.
To identify strategies for dealing with cyberbullying and ways they can be an upstander for those being bullied.
To compare and contrast different kinds of online-only friendships.
To describe the benefits and risks of online-only friendships.
To describe how to respond to an online-only friend if the friend asks something that makes them feel uncomfortable.
To understand the purposes of different parts of an online news page.
To identify the parts and structure of an online news article.
To learn about things to watch out for when reading online news pages, such as sponsored content and advertisements.
To define "the curiosity gap" (our desire for information).
To explain how clickbait uses the curiosity gap to get your attention.
To use strategies for avoiding clickbait.