St Joseph's School uses the 'Prospectus' topic-based curriculum to deliver the National Curriculum Programmes of Study for History, Geography, Art and Design, and Design Technology. Many of our topics incorporate cross curricular learning (including references to Music) inspiring children to draw comparisons and make their own links in their learning.
Your child will be required to demonstrate a range of skills in each of these subject areas as they move through the school. We have produced some guidance on the progression of these skills across each year group. Please click on the links below.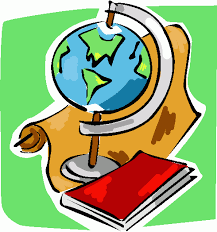 History progression skills KS 1
History progression skills KS2
Please take a look at our first ever Newsletter detailing all of the fun things the children have been learning about in their History lessons this term.
For more information on your child's topic, please select the year group and term from the list below:
Y1 Autumn 'Get Out Of My Swamp' Curriculum Overview
Y1 Spring 'Poles Apart' Curriculum Overview
Y1 Summer 'Flight' Curriculum Overview
Y2 Autumn 'London's Burning' Curriculum Overview
Y2 Spring 'Indian Spice' Curriculum Overview
Y2 Summer 'The Home Front' Overview
Y3 Autumn 'Meet the Flintstones' Curriculum Overview
Y3 Spring 'Tomb Raiders' Curriculum Overview
Y3 Summer 'Extreme Survival' Curriculum Overview
Y4 Autumn 'Roman Rule' Curriculum Overview
Y4 Spring 'The World's Kitchen' Curriculum Overview
Y4 Summer 'Reign Over Us' Curriculum Overview
Y5 Autumn 'The Great War' Trench Warfare Overview
Y5 Spring 'Wild Waters' Curriculum Overview
Y5 Summer 'Invaders' Curriculum Overview
Y6 Autumn 'Rule Britannia' Overview
Y6 Spring 'Disaster' Curriculum Overview
Y6 Summer 'Greece Lightning' Curriculum Overview
School Visits
We provide our children with opportunities to explore their local area; carefully planning trips to link with termly topics in order to bring learning to life. 
The Golden Hinde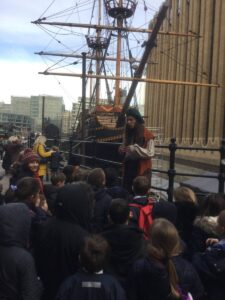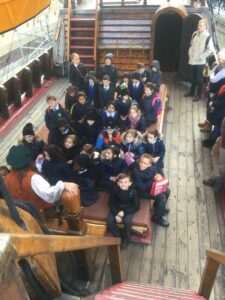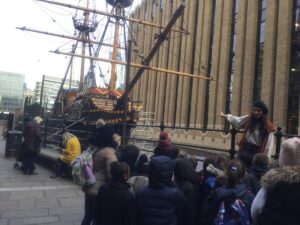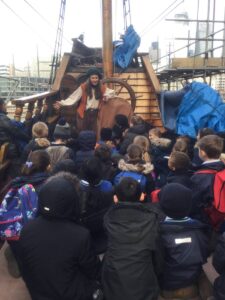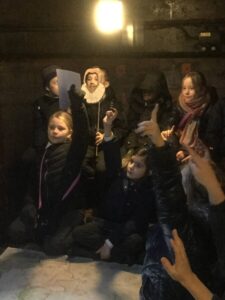 Hampton Court Palace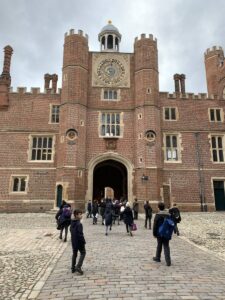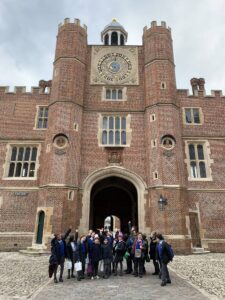 History themed days are a regular occurrence throughout the year with both staff and children dressing up to take part in activities typical of the time period. We also ensure that key historical dates are commemorated.
Victorian Day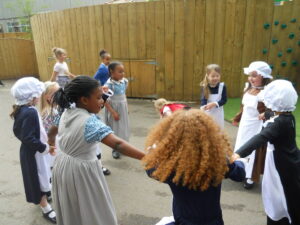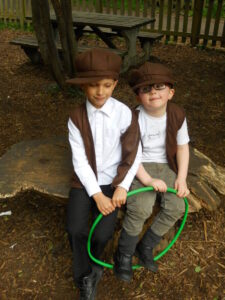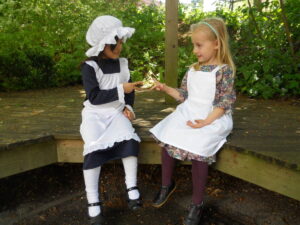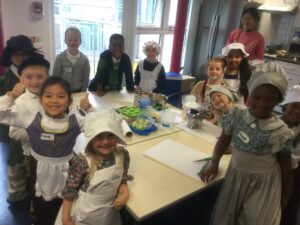 Roman Day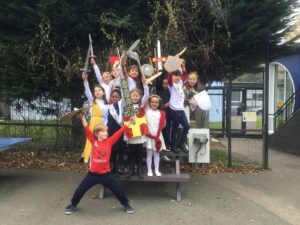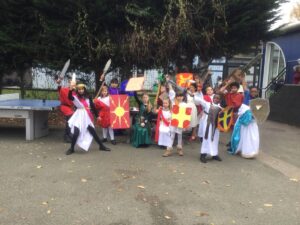 Stone Age Day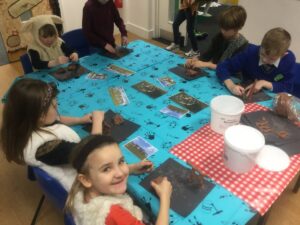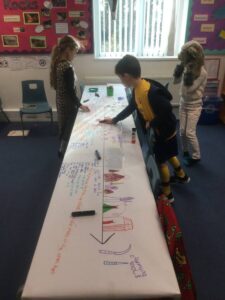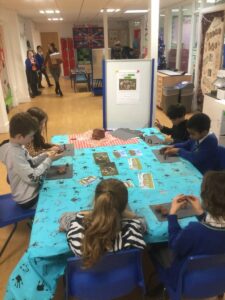 Technology plays a key role in our teaching of History. Our children love using the VR headsets which allow them to become immersed in the time period and provide stimulating experiences to further explore their topic learning.