Well, what a fantastic week we had for School's Sports Week. We had a plethora of activities and sports to play, all with the aim to boost physical literacy, promote engagement in sports and maintain healthy bodies. Here's what we got up to:
Monday – The pupils began sports week by participating in a wonderful session of cricket, hosted by Middlesex Cricket Club. The pupils worked on striking, bowling and catching.
Tuesday – The pupils received a baseball taster session by the London Mets Baseball Club. We had some fantastic players in our cohort! The coaches were engaging, fun and extremely knowledgeable. Since the session, baseball has become one of the most popular lunchtime games.
Wednesday – This day saw the much-anticipated ping-pong championship final. Both boys played incredibly well however, only one could be crowned the champion!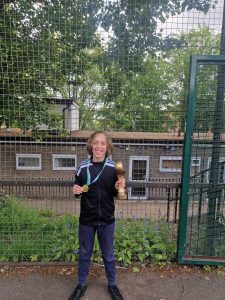 Friday – On the final day, the pupils had the world-famous "Staff vs Year 6." Before this, we participated in a skipping challenge to get our blood flowing.
Then it was time for the game. The staff fought honourably, however, the Year 6's were too sharp and agile! We look forward to Round 2 later in the year!