What a week!
We were very lucky to have the opportunity to go to see Cinderella on Wednesday. We travelled in the tube and walked from the station to the huge theatre. We were seated in the grand circle, where we were able to look out over the entire theatre and see all of the action unfold. The show was fantastic, and we were even able to sing along to a familiar song; Bad Cinderella, which we analysed in our Reading lesson this week!
Sapphire Class delivered a lovely, thoughtful and respectful Prayer Service on Wednesday paying respect to those who are no longer with us on the eve of Remembrance Day.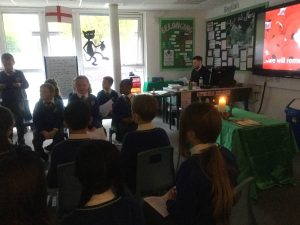 Today, we also had the opportunity to start Violin lessons. We found out which violin was the right size for each of us and then we explored the sound each string makes. We remembered learning about 'pitch' in Science and so were able to hear that the pitch of each string was different.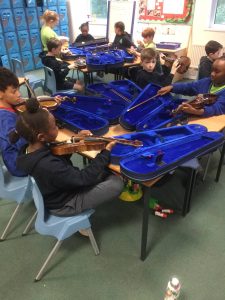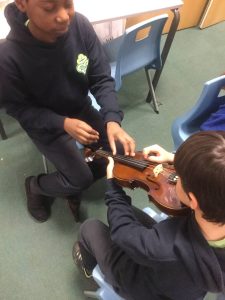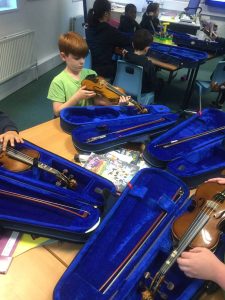 Have a super weekend,
Mr Hannigan and Miss Gormley.