It has been a busy week in Year 4 and the children have engaged in a range of activities.
In Science, we have been learning about the digestive system and we conducted a gory experiment to explore how food moves through our bodies. It was interesting to see how our intestines absorb the important nutrients and solidify the waste.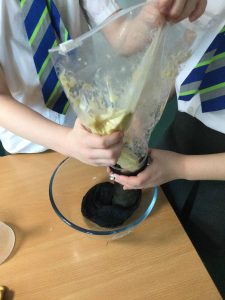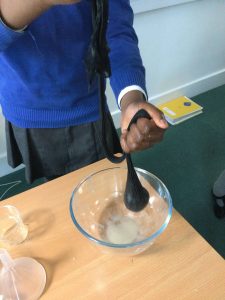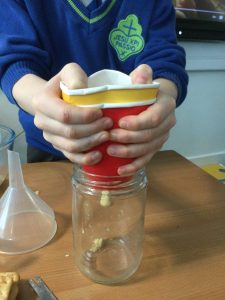 Thursday was St Patrick's Day and we had some special celebrations. We were treated to a fantastic display of Irish culture with a performance from an Irish culture group. We experienced the traditional music and dance. We even had the chance to try some Irish dancing of our own with a great performance of the Riverdance.
Today is our third Caritas in Action day and our focus was Solidarity, linked with what is happening in Ukraine. The children have been reflecting on the war in Ukraine and wanted to express that they stand in solidarity with those who are suffering. We wrote prayers to ask God to protect and care for the people of Ukraine. The children thought carefully about how they would feel being a child in Ukraine and then discussed what they could ask God to focus on. We were very impressed by the thoughtful and moving prayers they wrote.