Wow!! What a week in year 3. With the end of term approaching, pupils have been working extremely hard this week to finish topics across the curriculum. In science this week, pupils had the opportunity to dissect daffodils and explore the different parts of a flower. Pupils worked in groups and carried out research on the functions of different flower parts. In geography, pupils were learning about the lines of latitude on a world map and the different climate zones around these lines.
Alongside our learning, pupils have been working laboriously on their easter production. Everything started to come together this week with the lights, staging, and songs. Pupils are so excited for the big performance next week.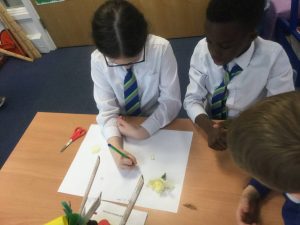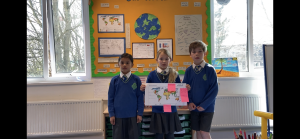 Have a lovely weekend!!
Miss Jennings and Mr. Forbes