Reception have had a busy first week back at school. All the children returned with a smile on Tuesday!
We visited the chapel to celebrate Epiphany and thought about how excited the wise men must have been to meet baby Jesus.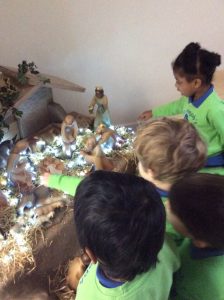 On Friday we enjoyed a drama workshop where we all transformed into Jungle Explorers! We moved like different animals, played animal games and even helped to save the endangered white snow tiger.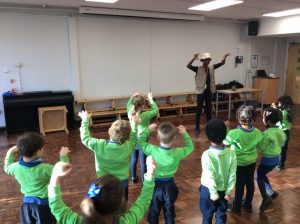 We have also been learning how to regulate our feelings to help us to be ready for learning. We read The Colour Monster and learnt about the Zones of Regulation. We now know some ways to 'get back to green'.