Wow! The children have had one of their most creative weeks yet! After a message from Supertato himself, the children have been busy creating their very own Supertato stories.
We even made our very own Supertatos! The children were creative and were free to use a whole range of materials including fabric, ribbon, paper, pipe cleaners and masking tape. It was lovely to see how each child tackled the challenge! Take a look at some below: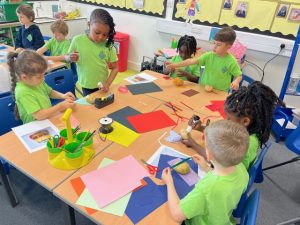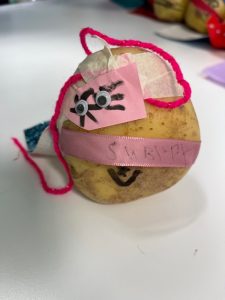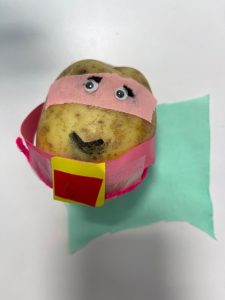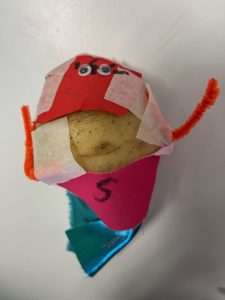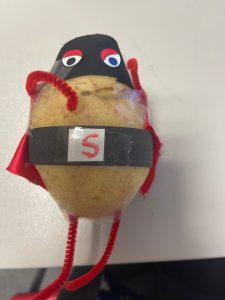 We also created our very own sensory bottles as part of our Science learning. We made these sensory bottles using glycerine, glitter, sequins, expanding water beads and food colouring. The children ADORE their bottles and love the sights, sounds and textures within them.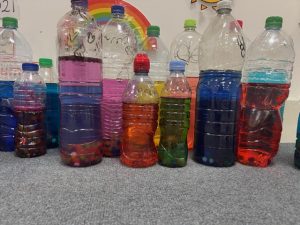 Orange Class were also incredibly grateful that Sophia has provided us with another flower bed. We planted onions, strawberries and daffodil bulbs. We adore our growing area and the children are completely independent in caring for the area.
We are looking forward to meeting you all next week for Parents Evening.