SUMMER READING CHALLENGE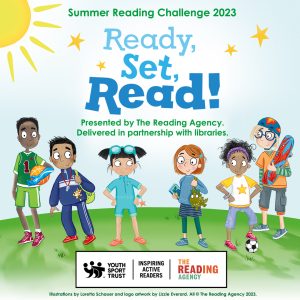 In order to support literacy in school we wish to encourage all children to join in with the Summer Reading Challenge. The Summer Reading Challenge not only helps maintain and even improve reading levels but promotes reading as a fun activity.
Every year our public libraries team up with the Reading Agency to run the Summer Reading Challenge. This year they have joined with Youth Sport Trust to bring a sports and games themed reading Challenge that will encourage children aged 4-11 to pick up a book and love reading over the summer holidays.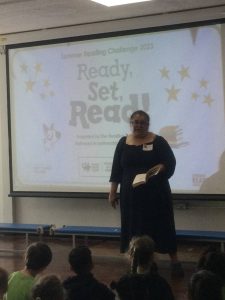 To launch the Summer Reading Challenge we invited into school today an Islington Librarian to talk to the children about joining in. The children were treated to a fun interactive presentation and the librarian explained the steps to take part:
Join your local library to borrow books, eBooks and audiobooks by either visiting the library or online.
Sign up to the Summer Reading Challenge at your local library or online at Summer Reading Challenge.
Get rewards for reading either at your library or online.
Receive a certificate and medal for taking part at your library and we will celebrate achievement in school at the end of the school year.
The Islington Librarian also presented certificates to all the children who participated in last year's Summer and Winter Reading Challenges.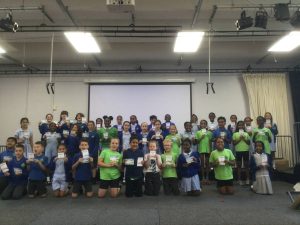 To join in visit your local library (Library Finder) and sign up or go online at summerreadingchallenge.org.uk. Children set a reading goal, borrow and read books, eBooks and audiobooks and collect rewards for their reading.
It's FREE and FUN to take part.
Islington Librarians will be at our School Fair on
Friday 14th July so it will be easy to sign your child up for the
SUMMER READING CHALLENGE.