Reception did a wonderful job this morning when taking part in their Welcome Liturgy. We were privileged to have Father George to oversee our special service to mark the beginning of our journey at St. Josephs. We started by welcoming our parents and saying our school prayer.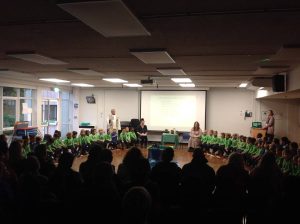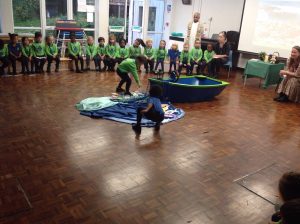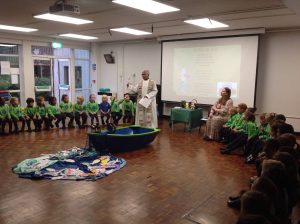 Some new friends from other year groups also joined us. We sang 3 beautiful songs and placed a fish we had decorated around the boat in the middle. Father George said a special blessing and we were given prayer cards to keep at home.
In the afternoon we had a handwashing workshop with our school nurse. We took part in an experiment which helped us learn about germs and we discovered how important it is to wash our hands. We were taught the best way to do this, and used a special machine to check how clean our hands were. What an exciting day!