We are very lucky to have so many wonderful reading spaces at St Joseph's.
Reception have been enjoying their weekly library trip where they have a special story and change their library books.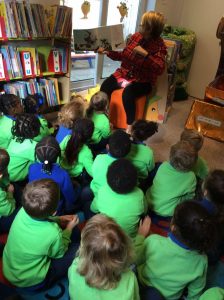 We also have cosy places both inside and outside to share a story with a friend or sit quietly with an interesting book!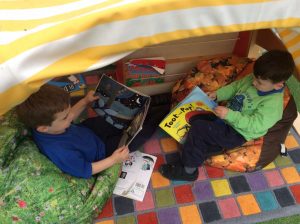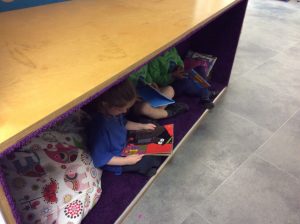 Reception enjoy reading throughout the day and sometimes are authors themselves, writing their own fabulous stories to share with their friends!