Dear Parent/Carers,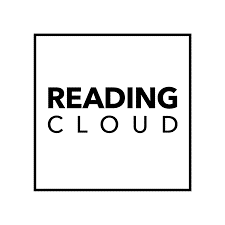 Encouraging Your Child's Reading for Pleasure:  Our new school OVERDRIVE digital book collection now available on our online READING CLOUD library management system.
Our school is strongly committed to improving literacy and knows the importance of reading for pleasure.  There is good evidence to suggest that young people who read for pleasure daily perform better academically.  We want to encourage children to enjoy reading and to read a wide range of good quality literature.
The Reading Cloud allows pupils, staff and parents to view our school library catalogue online and pupils are encouraged to use this to help with research, to write reviews about books they have read, blog about what they are reading and their favourite authors and search for new books and other library resources.
I am delighted to inform you that the school has now made available a digital book collection on Reading Cloud.  Our subscription to Overdrive Primary eBooks NOW gives us access to a shared collection of over 4,000 eBooks of which approximately 500 are audiobooks. We are grateful to the GET ISLINGTON READING campaign in partnership with The National Literacy Trust, The Reading Agency and Islington Borough Council who have provided the funding for this subscription.
You can access the Reading Cloud via the school website (follow the News tab to Library Blogs) or directly using the following link: http://ilovereadingatstjosephs.blogspot.com/
If you have access to an iPhone, Android phone, or tablet, then you can also download the App called 'Reading Cloud' (iMLS Student) to access the library and loan eBooks. Once on the App you will need to find our school using our postcode: N19 5NE.
Teachers will be sending home your child's username and password. Please check with your child and in school bags.
You will find information on how to use the Reading Cloud and general news about our school library on the Library Blog.
Having the library accessible in this way and having parents engaged with reading, will help to support our commitment to improving literacy standards.
We hope you find the new facility both educational and enjoyable. If you have any questions please contact me at office@st-josephs.islington.sch.uk.
Yours faithfully,
Mrs Rooney
School Librarian