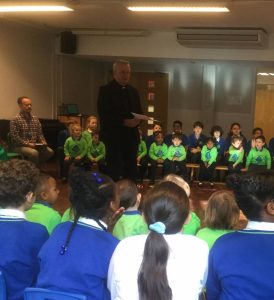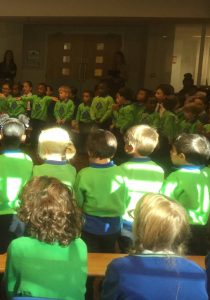 This week nursery had their Welcome Liturgy. Father Pat shared this special occasion with the children and welcomed them into the St Joseph's family. Each child decorated their name card and brought it to the altar to symbolise them joining the school community. The year 6 buddies also joined us to support the children and celebrate. The children loved singing and sharing the songs they had  learnt for this occasion with everybody. Thank you to all those parents who joined us for this celebration.
Key Dates:
Stay and read: Begins Monday 14th October and thereafter every following Monday unless stated otherwise.
17th October: Parents Evening – school closes at 1pm.
18th October: Last day of half term