This week the children have been listening to stories about brothers and sisters. We read our key text, 'Za-za's baby brother' and shared photos of our siblings.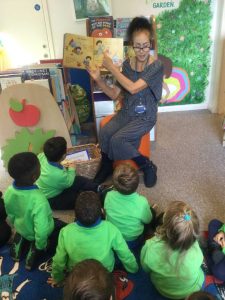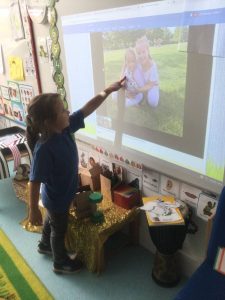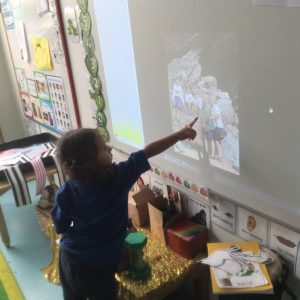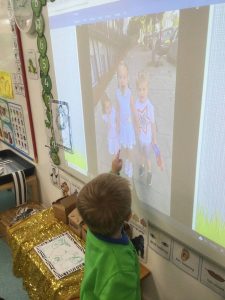 We talked about babies, and how we need to look after them.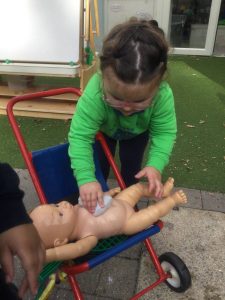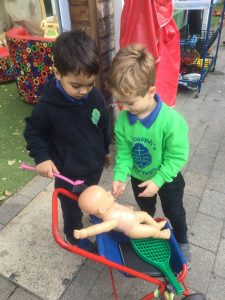 We looked at photos of ourselves as babies and discussed how we have changed. We explored patterns such as stripes and spots, and took part in sorting and cutting activities to enhance our learning.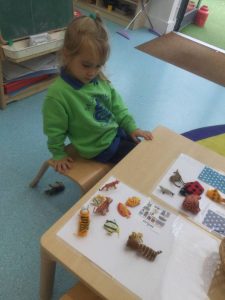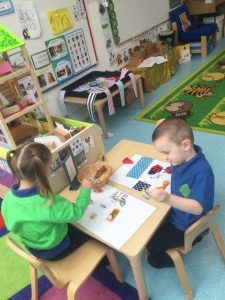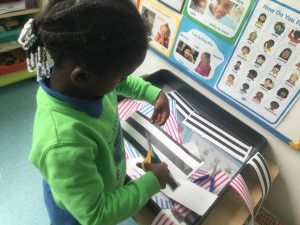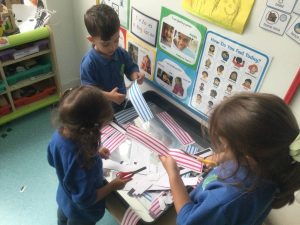 We even helped Za-za from the story make his biscuits stripy by icing them!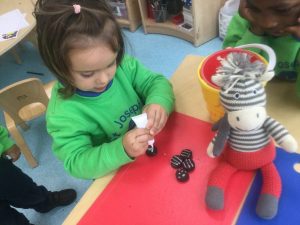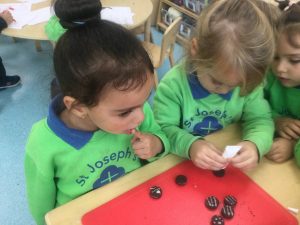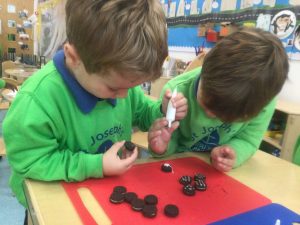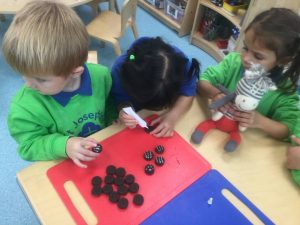 We made our own Za-za zig-zag books, acted out the story and gave Za-za the zebra stripes on the playdough table.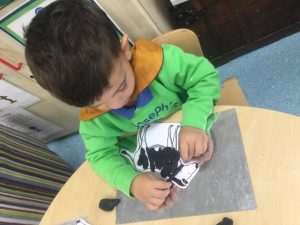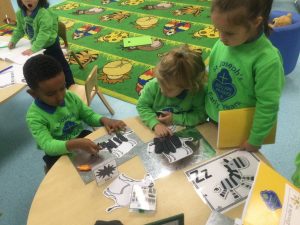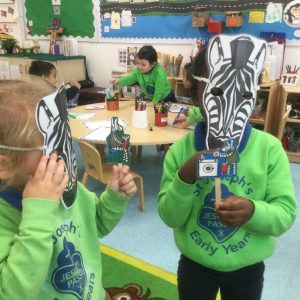 We collected natural materials in the woodland area and used them to make framed family pictures.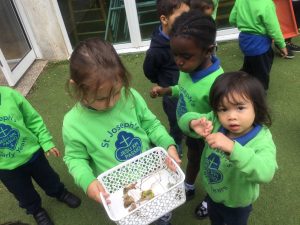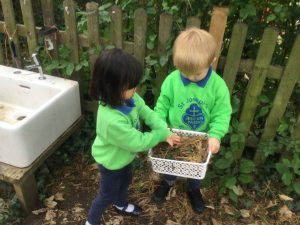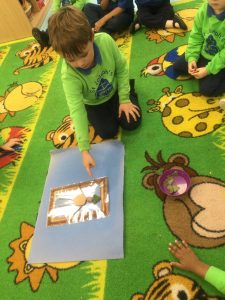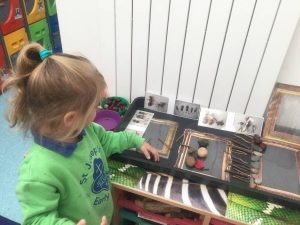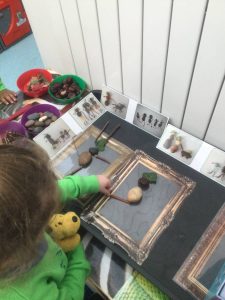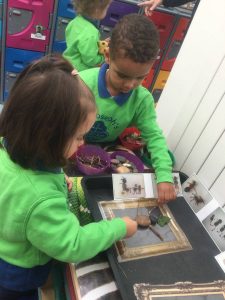 We also started our religion learning, and we have been practising making the sign of the cross and learning our school prayers.