The children arrived on Monday to find a basket of very exotic-looking fruit and they discovered it belonged to Handa from our story: 'Handa's Surprise'.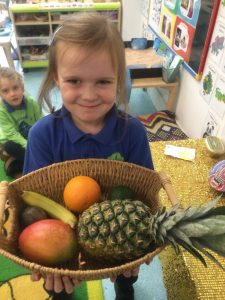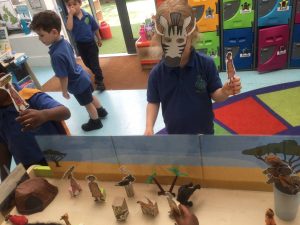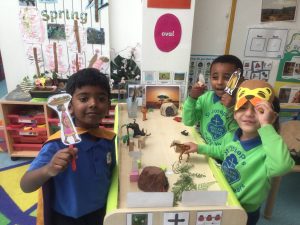 We investigated the fruit by tasting and describing it.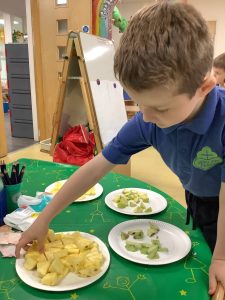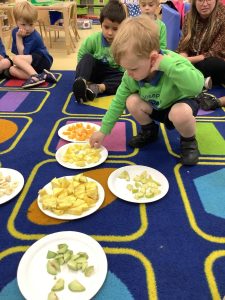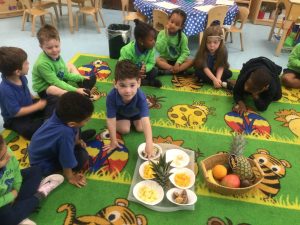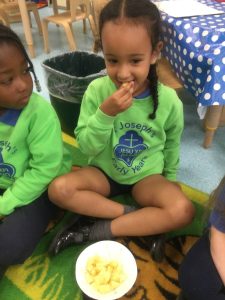 We enjoyed drawing and making things from Africa and our story.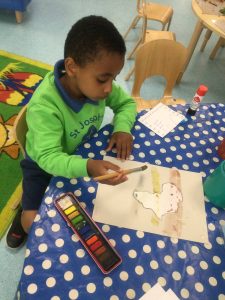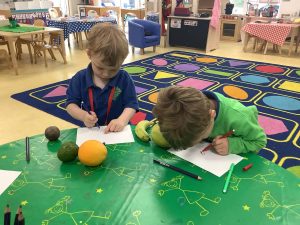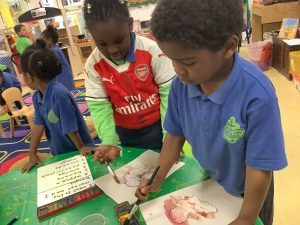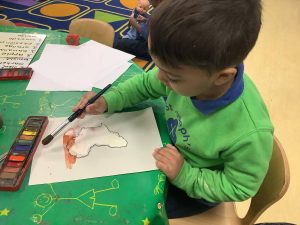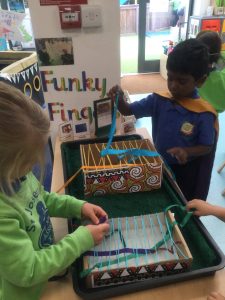 We created our own pictogram of favourite fruits and represented the results using marks and numerals.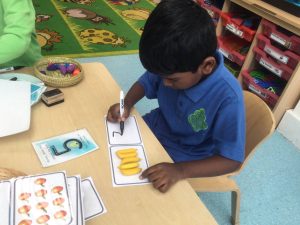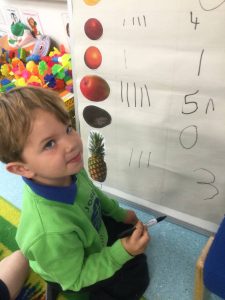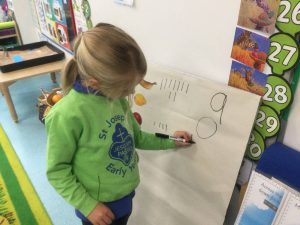 We learnt about the continent Africa, and some of the children talked about their own African cultural heritage or holidays in African countries.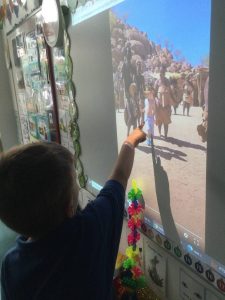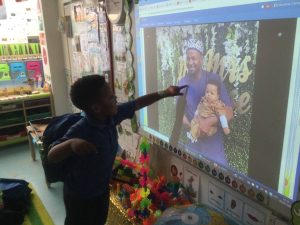 We acting out the story with masks and props.  We learnt an African song and tried out some African traditions from our story. We found that carrying a basket on your head is not so easy!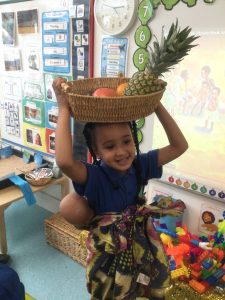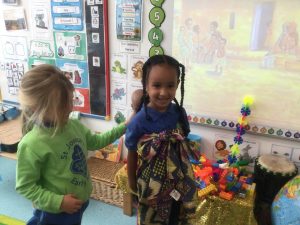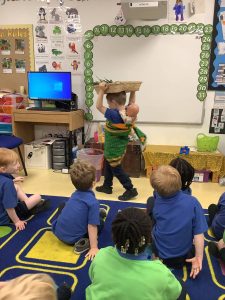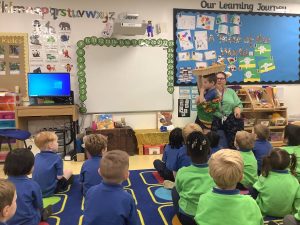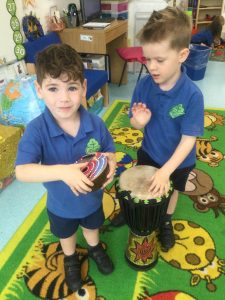 To enhance our theme, 'A taste of the world', we were also lucky enough to have a visit from Lucas' mum. She talked to us about Italy and then taught us how to make real Italian fresh pasta! We all helped and had a delicious bowl of pasta to take home.