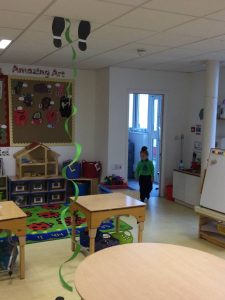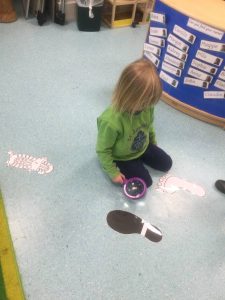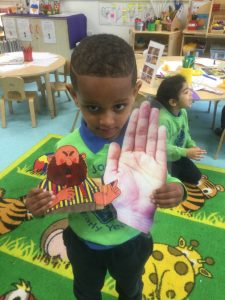 Nursery started their week by discovering another big beanstalk growing in their classroom! This time there were gigantic clues to investigate, and we soon worked out there must be a giant around! We read 'Jack and the Beanstalk' and 'hot-seated' some of the characters to find out how they felt at points during the story.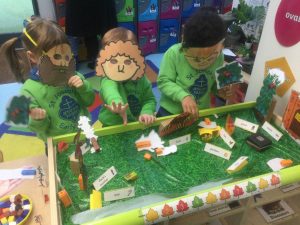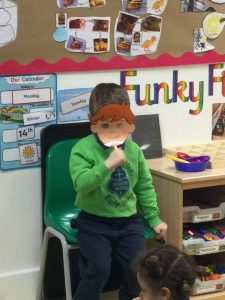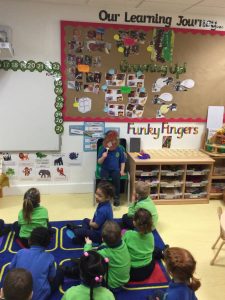 We observed our cress seeds and one or two beanstalks that are starting to grow! We used tweezers to sort many different types of beans.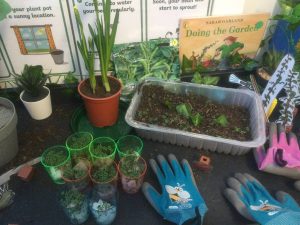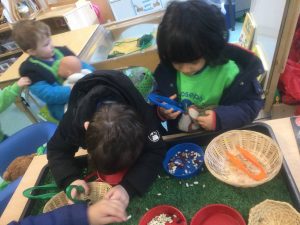 On Thursday we had lots of fun celebrating St. Patrick's Day. We made Shamrocks, hats and even had a go at Irish Dancing!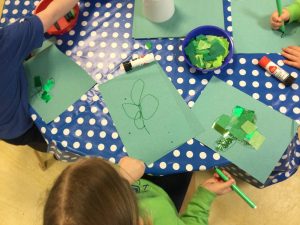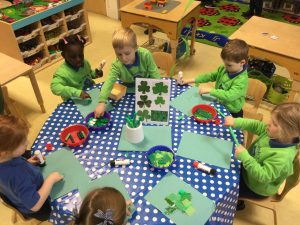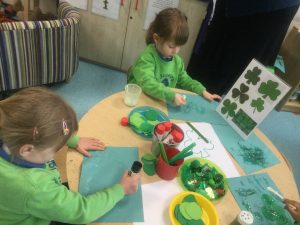 On Friday we all participated in our Caritas day. Our action theme was Solidarity. We first learnt about playing together in love and peace. We bought in our own toys and practised playing together peacefully. We made friendship bracelets for our friends using blue and yellow pasta beads that we had painted. Our next focus was about thanking God for each other. We said prayers for each of our friends and made each other special thank you cards. What a lovely end to the week!