The children were introduced to a new theme this week: 'Let's Celebrate!' We learnt about the Hindu festival Diwali and created some colourful Rangoli patterns.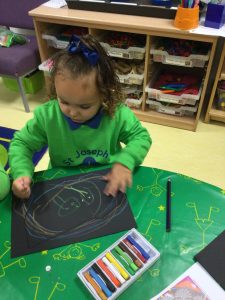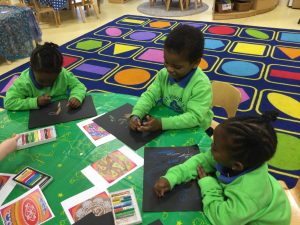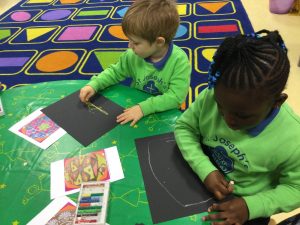 As well as our regular R.E lesson we marked two religious festivals. On Tuesday we learnt about All Saints' Day. We talked about different saints and matched them to different flags and pictures.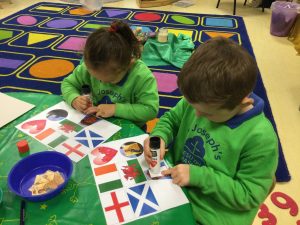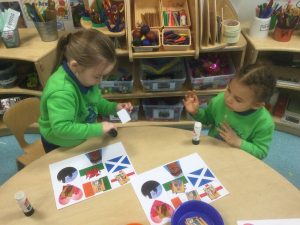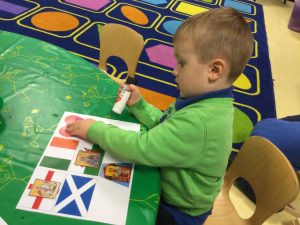 On Wednesday we talked about All Souls' Day. We created some beautiful crosses to help us remember people who are special to us.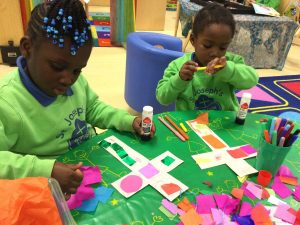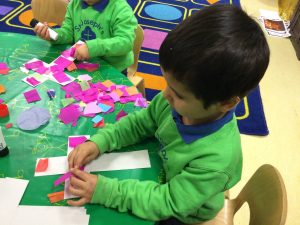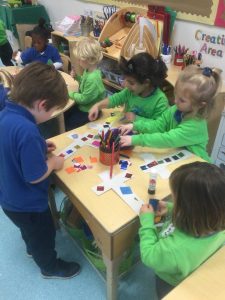 We have also been looking forward to Bonfire Night. We counted firework sounds and matched objects to firework-themed numerals. We watched a fireworks display on the whiteboard and captured our responses with paint, glitter and collage materials.