This week in Nursery it has been super busy. On Monday we came to school and found a mermaid's tail in our classrooms. We also found a bag with a mermaid and her mermaid bell inside. We read the story The Singing Mermaid, exploring how we can help look after our oceans. The children enjoyed role playing in the small world with the mermaids as well.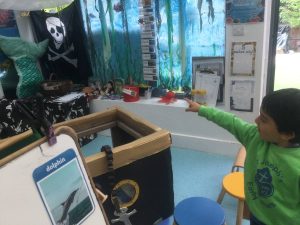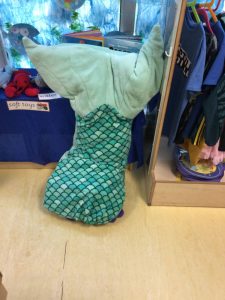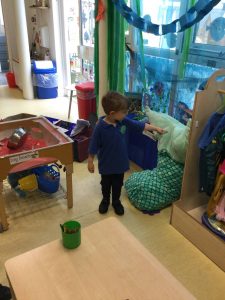 We explored pattern making using shells and sticks, which the children were very good.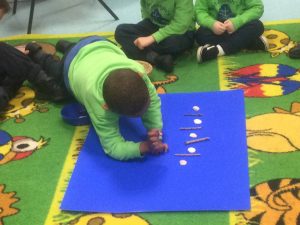 We have been busy getting ready for the Queen's Platinum Jubilee making our own crowns using different jewels and sequins.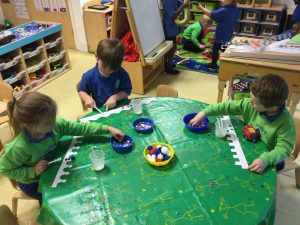 On Thursday we had our Nursery Rhyme Concert and the children all did an amazing job.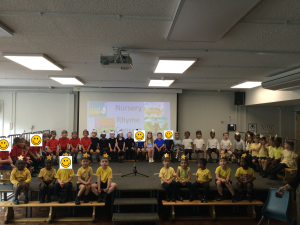 Friday was a fun packed day first the children enjoyed the sponsored bounce and then we had lots of different activities to celebrate the Queen's Jubilee, they decorated their own crowns and flags. They did their own Queen Elizabeth portraits and they made their own Queen's and soldiers using toilet rolls, kitchen rolls and different materials. At lunchtime the children sat outside and had a picnic lunch with sandwiches, fruit and ice cream.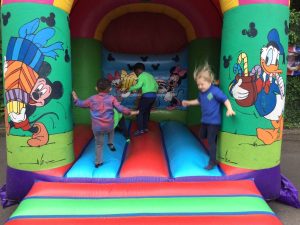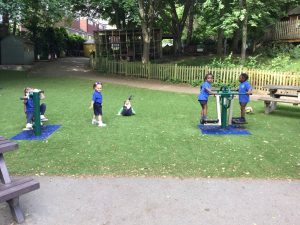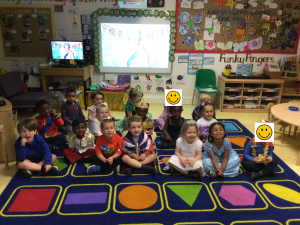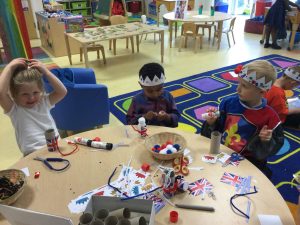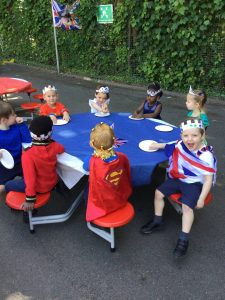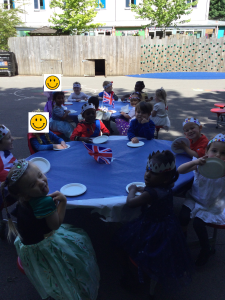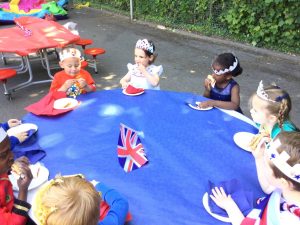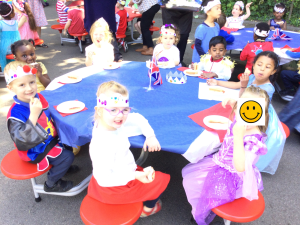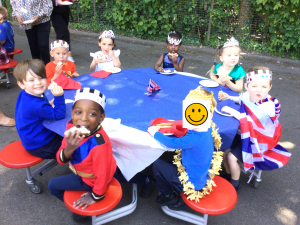 One parent wrote of the concert "You're great. Change nothing. Miss Greene, Ms Joanna and Miss Finnegan are fantastic. Thank you."
Another parent wrote "The children were great. Thank you to all the teachers. We want more!!"
A parent wrote "I thought the children put on a great performance, very well planned out. I will look forward to more in the future."
Another parent wrote "We loved attending the concert. The children did a wonderful job and it was evident the teachers had worked so hard to put the show together and make sure every child felt involved and special."