This week in Little Gems we have continued to look at our theme 'All About Me.' The children looked in a mirror and then chose the paints they wanted to created their own self- portraits.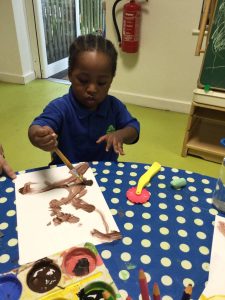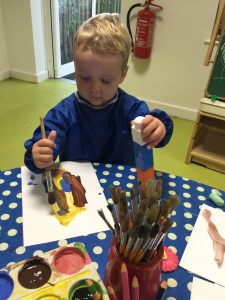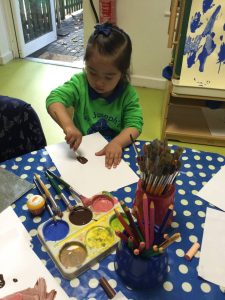 We have also looked at some of the children as babies.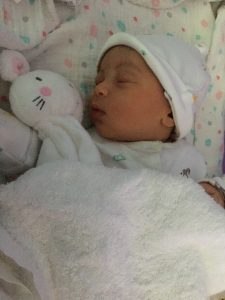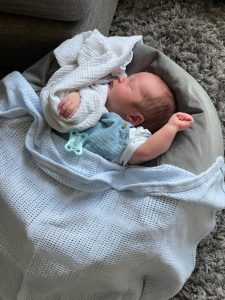 The children have enjoyed using different mark making tools to draw pictures. Patrick said "It mummy, daddy, Patrick and Paul."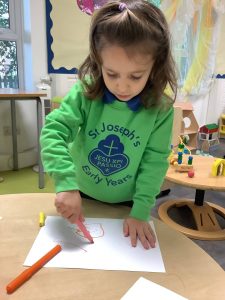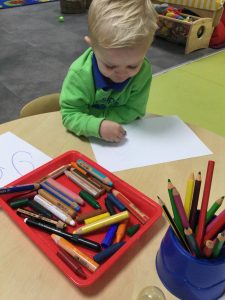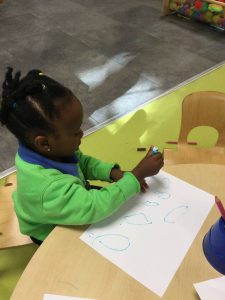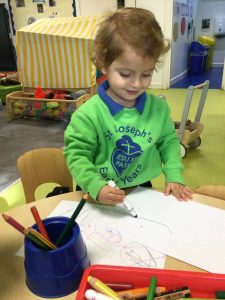 We have also been exploring the books.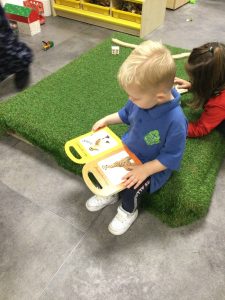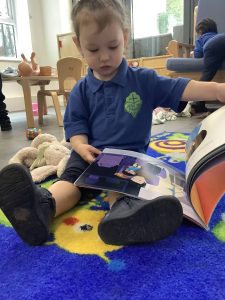 The children have continued to explore outside and the classroom.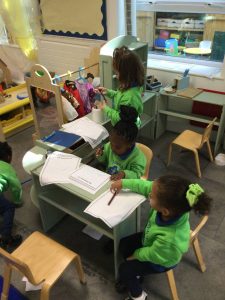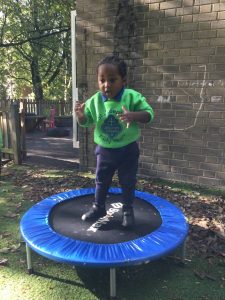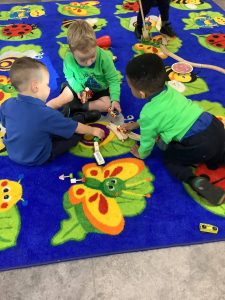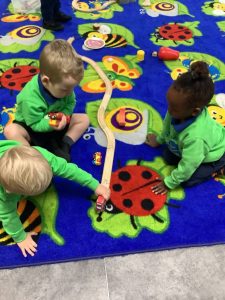 Lastly some of the children were able to do some gardening with Ms Ioannou our school environment teacher. They put the compost in the pot before adding the salad leaf seeds.