What a busy week we've had!
On Monday we made a special Harvest loaf to prepare for our Harvest assembly. The children worked together in the kitchen to prepare the dough, measuring and mixing the ingredients together.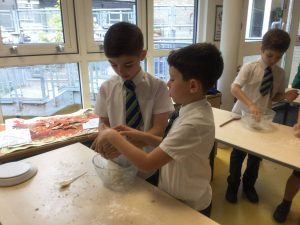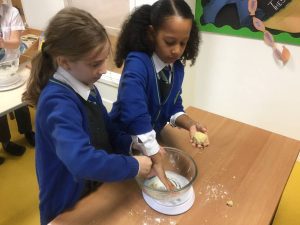 We had our wonderful Harvest celebration on Tuesday. After all of our hard work we finally had an opportunity to share our show with friends and family. Have a look on our class page to watch the video clip.
On Wednesday we had an environmental lesson during which we planted bulbs in the woodland area. Sophia showed us how to dig a little hole and place the bulb inside. We are looking forward to seeing our bluebells in the Springtime!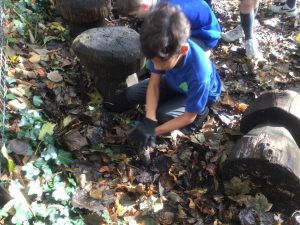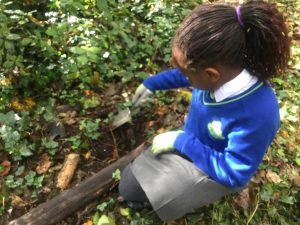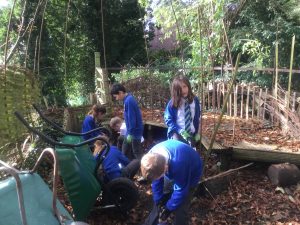 Today was Caritas in Action day, which focuses on how we can apply Catholic Social Teaching to our lives. We worked in groups to reflect on the different challenges we need to overcome in our world so that everyone is treated fairly with equal respect. The children had some super ideas about how we can face these challenges together.
Well done to every boy and girl in Year 4 for working so hard during the first half term. We hope you have a great break and we are looking forward to seeing you all soon. Happy Halloween!