This week, Reception has spent lots of time exploring our woodland walk.
We started the week off by sharing our focus text in the Treehouse. The children listened to the story of the Gruffalo and joined in with the parts they heard. We then headed into the woodlands for a Gruffalo hunt. Whilst searching for the Gruffalo, we spotted some of the other familiar characters from the story too.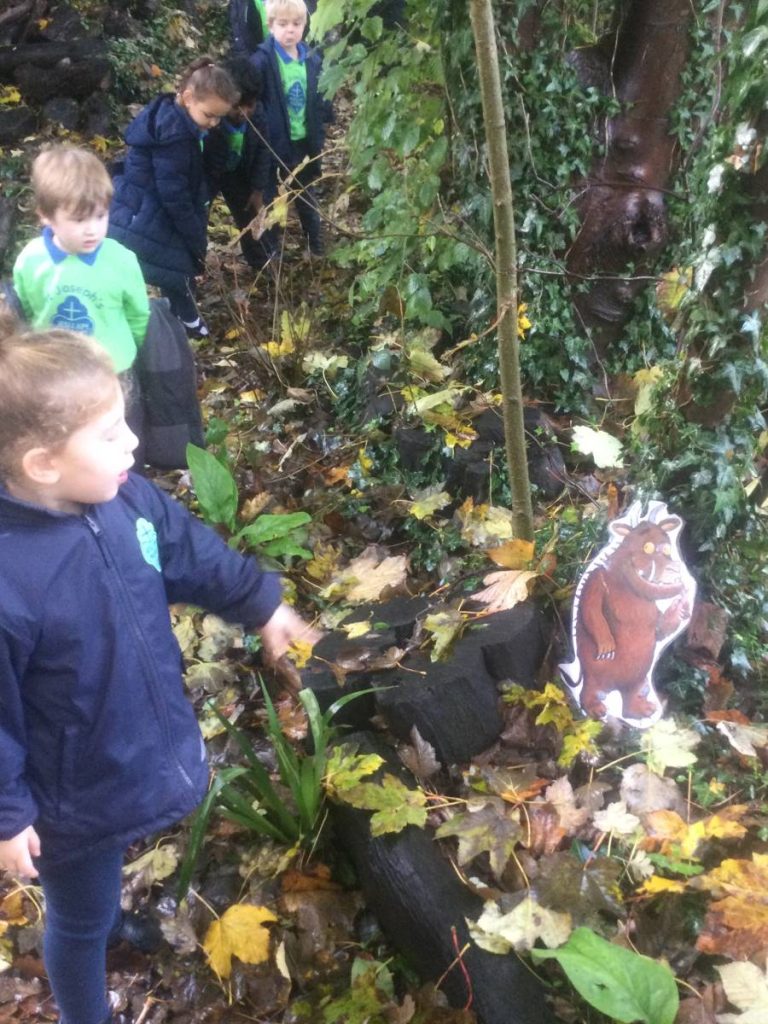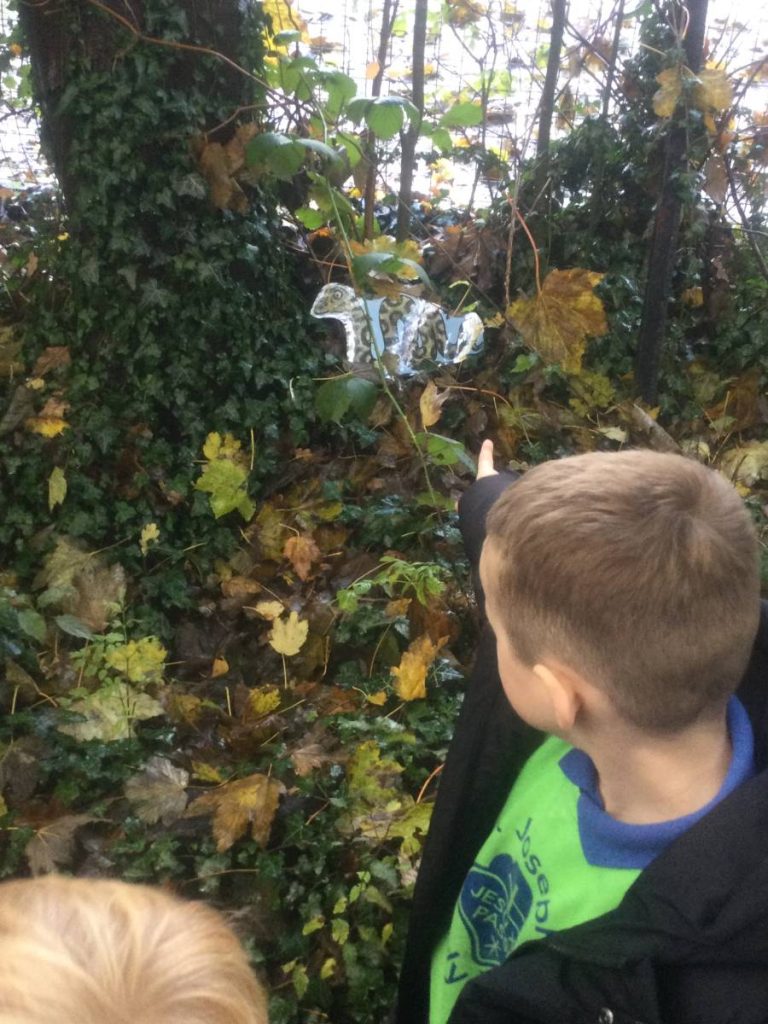 The children enjoyed lots of fun activities about the Gruffalo. They used playdough to create their own Gruffalo models and wrote about them. They added the different features to the Gruffalo and remembered each of the different ways to describe him.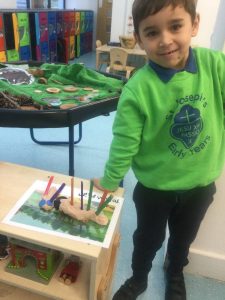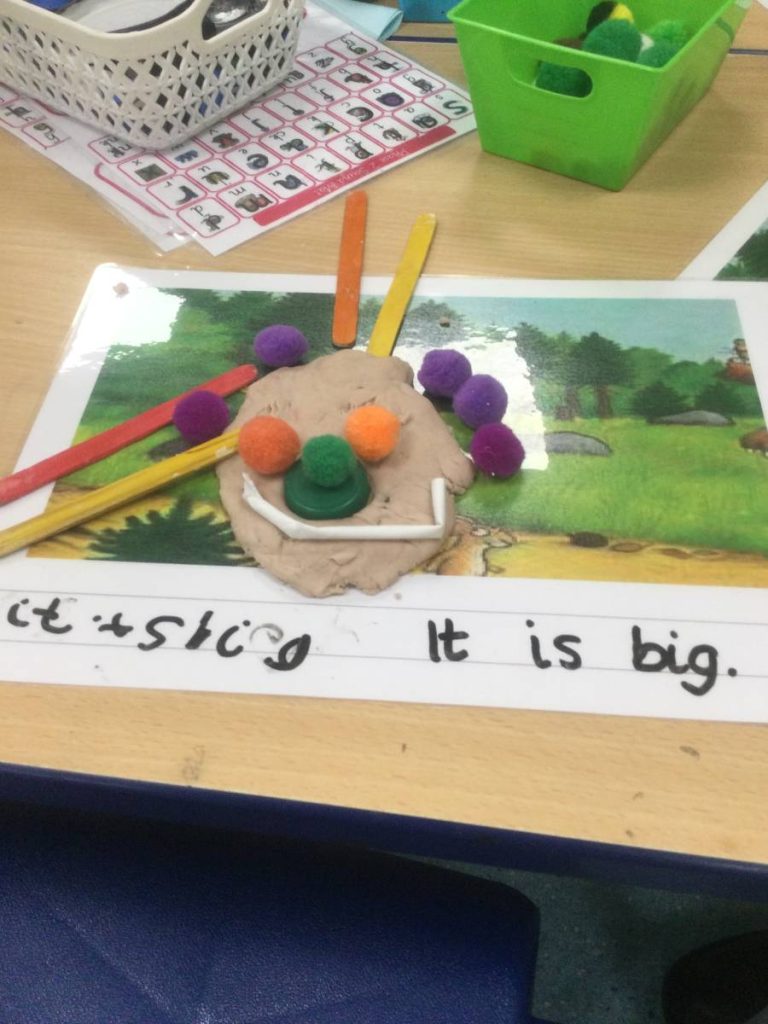 The Reception children also headed outdoors and applied their Maths skills when they went on a number hunt. They were able to find the different number representations and sort them into the correct numeral.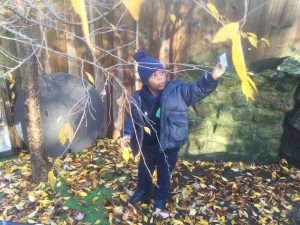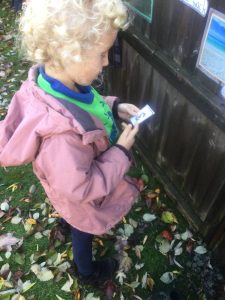 Finally, we welcomed mums, dads, grandads, grandmas and friends into our classrooms for our Phonics Workshop. It was a wonderful occasion to share the children's Phonics learning and how much they have progressed since beginning Reception. Thank you to everyone who joined us.