Another fantastic week as we draw closer to the end of the school year.
We had fun in an environmental workshop where we were on the search for different types of tress in our school woodland area.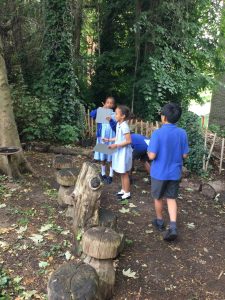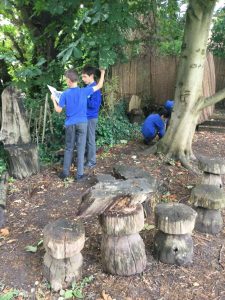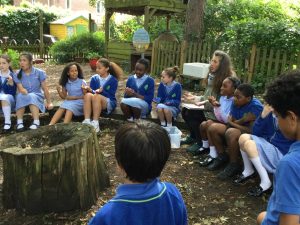 In geography, we learnt about the products we buy locally and whether they were locally sourced or imported.  We talked about the benefits of supporting both kinds of products and how this can help us to celebrate our own culture and the culture of others.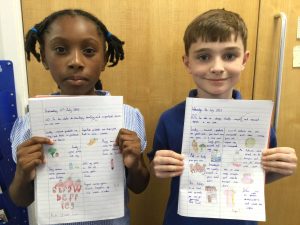 Lastly, a massive congratulations to Emilia for a fantastic achievement. She was the winner of an Islington-wide poster competition celebrating and promoting physical activity.  She won some fantastic prizes and the school was awarded with a signed Arsenal shirt.  Emilia's class are very grateful to her for winning because they have now been invited to an Arsenal Stadium tour next year! Congratulations Emilia – and thank you!