This week in Year 4 we have been getting to grips with difficult decimals.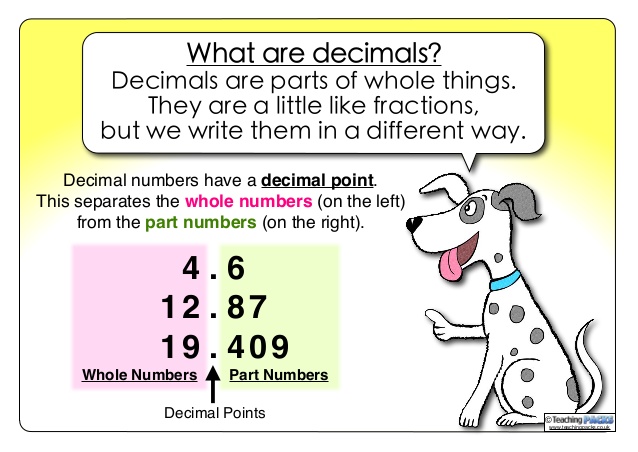 We have been discussing how many tenths, hundredths and thousandths are in decimals.
We have also looked at converting different units of measure involving decimals.
We have even been dividing and multiplying ANY number by 10, 100 and 1000 including decimals!
Here are a few useful websites for help with your decimal learning- Enjoy!
http://www.snappymaths.com/counting/decimals/decimals.htm
https://www.topmarks.co.uk/Flash.aspx?b=maths/decimals
http://flash.topmarks.co.uk/3286
https://www.topmarks.co.uk/Flash.aspx?a=activity09
http://www.math-play.com/football-math-decimals-place-value/football-math-decimals-place-value.html
https://mathsframe.co.uk/en/resources/resource/120/match_fractions_decimals_and_percentages#.UCdcd2MsCEY