What a week it's been for Year 6!
The children are delighted to have our Christmas doors up – they are certainly helping get us into the Christmas spirit!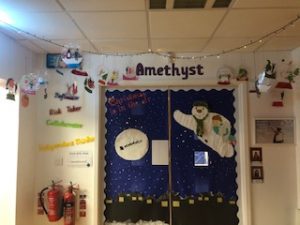 The children were super fortunate to be joined by Michal Peet, Islington's School Competition and Sport Development Officer, who helped deliver an athletics circuit which had both personal and collective competition elements to it. The children had a fabulous time!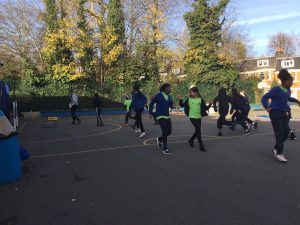 On Wednesday, we were treated to another wonderful outdoor Viking themed session lead by the lovely Sophia. In the morning, the children prepped the dough for their bread, which they later cooked on our outdoor fire oven. Whilst waiting for the dough to cook, the children enjoyed activities such as creating Christmas decorations with nature and even helping to tidy the leaves! The bread was DELICIOUS and a huge success…it turns out Y6 would have made pretty decent Vikings!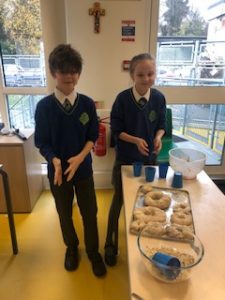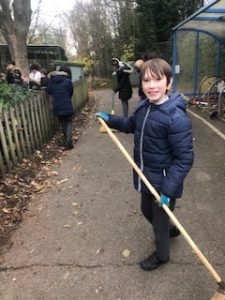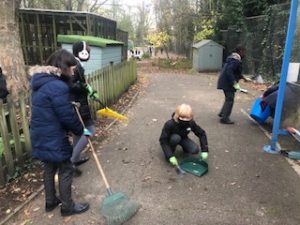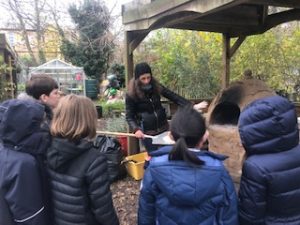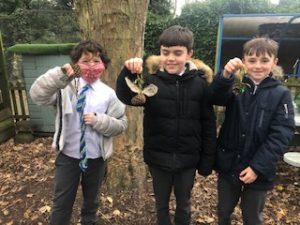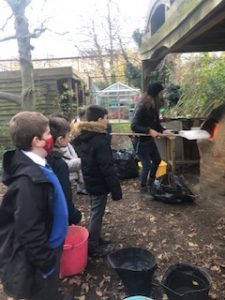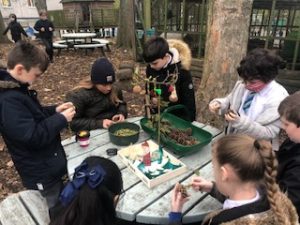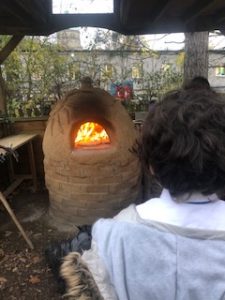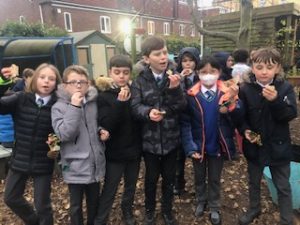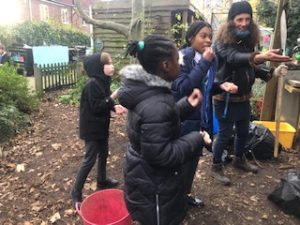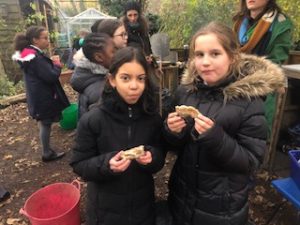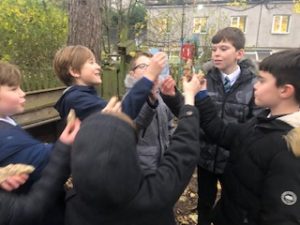 But the fun didn't end there! To round off the most perfect day, Emese, Dani and Isabella prepared a surprise of kind, motivational messages and some edible goodies for every member of Amethyst Class. "This has been a hard year, and we haven't been able to see each other as much as would like. We thought we would do something to bring some happiness!" Well, they certainly succeeded – what a week!