BOOK FAIR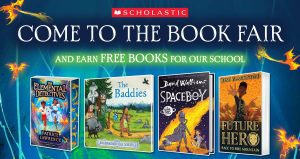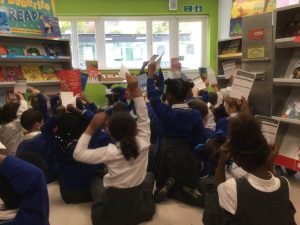 Our Book Fair excitement continues!!
Every book purchased helps get FREE books for our school library.
Final day: Wednesday 9th November
When: Thursday 3rd November – Wednesday 9th November
Times: 8:40 – 9:00am and 3:00 – 3:45pm
Where: New Conference Room
Whether you are attending the Book Fair in person or ordering from home, all card payments for books should be made securely online by following this link https://bookfairs.scholastic.co.uk/pay and simply selecting your school from the drop down menu or using QR code.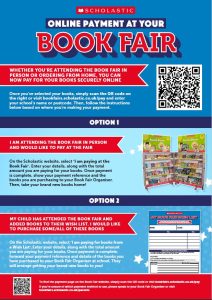 Your child may come home with a Wish List. These are designed to allow your child to make a note of the books they would like to purchase. Please return the Wish List to school along with proof of online payment or cash so that the books can be given to the child.
THANK YOU!