Author Visit
YINKA RABIU
Monday 6th December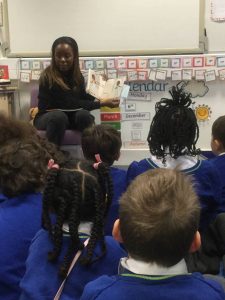 Year 1 children had an exciting morning when they met author Yinka Rabiu.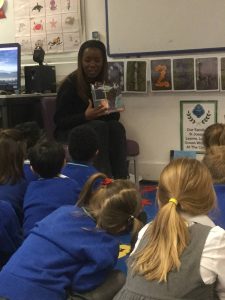 Yinka Rabiu, a Nigerian born, London raised children's book author who has written a trilogy called 'The Wonderful World of Morgan Mingle and Bear Bandit'. The three stories, "The Trip to the Park", "At the Pool" and "The Sleepover", are about the endearing friendship between a boy and his dog. The boy is based on the author's godson, Morgan, who is in Orange class. Yinka was inspired to write in order to contribute to the diversity movement in the world of children's books.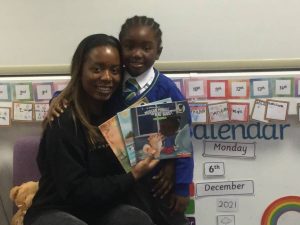 Yinka delighted the children when she read from each of the stories. She encouraged them to engage in the stories by asking them questions about their own experiences and their own pets. The children had fun sharing and were delighted when Yinka gave them each a drawing of the lead character, Morgan, to colour in. We will be displaying the finished drawings in the library.
It was really fabulous to meet Yinka.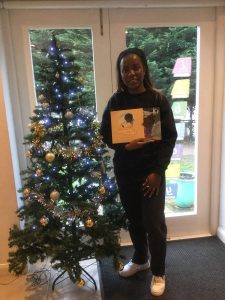 Thank you for coming in and donating a copy of your trilogy to our school library.