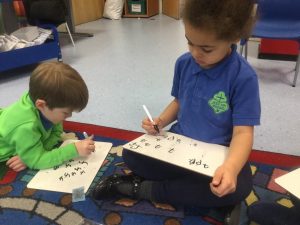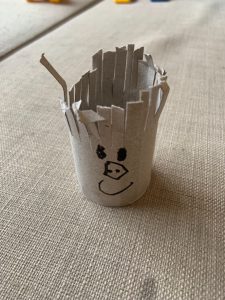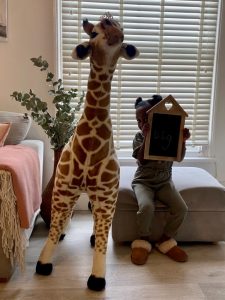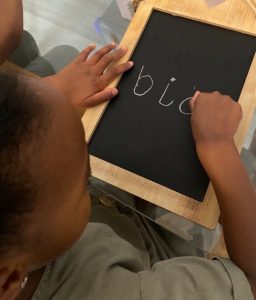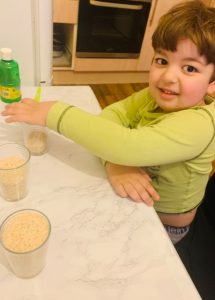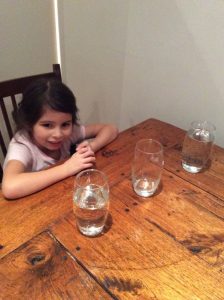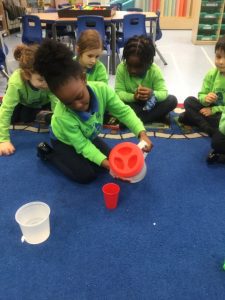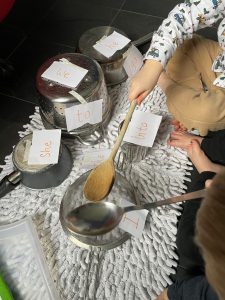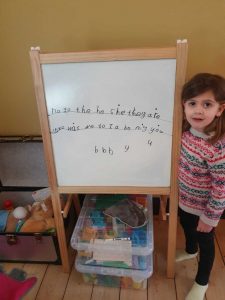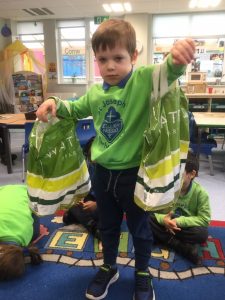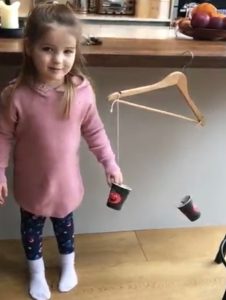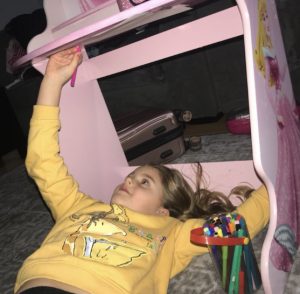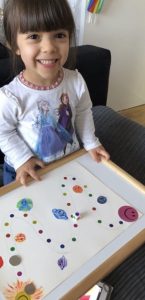 What a fantastic week of learning we have had in Reception this week! In phonics, we have been continuing with our phase 2 sounds, and the children were introduced to h, b and f/ff this week. We enjoyed lots of fun activities to help up learn these new sounds including hopping games, speed reading 'b' words, making signs for 'big' objects around our homes/at school and making fans! The children have also been working hard on their 'Tricky Words' practising writing them independently and reading them too! We even had a 'Tricky word symphony' where the children read the words as they played along with their pots and pans to create their own songs!
Maths this week has been all about weight and capacity. The children enjoyed becoming human balance scales, using our maths star words to describe whether objects were heavy or light. They also went on to make their own balance scales, comparing and ordering objects from lightest to heaviest. Predicting was important in our capacity learning where children predicted which containers would hold the most or the least liquid and made drinks for our friends/toys showing empty, full, nearly empty and nearly full. We also predicted and checked how many scoops would fill different sized containers!
In Physical Development, we practiced our cutting skills when we made funny faces with tubes and gave them cool and funky haircuts! We also strengthened our arm muscles by doing some upside down drawings!
In our afternoon learning we have been enjoying a space theme and made space games to play with our families, thinking about team work, cooperation and good sportsmanship. For understanding of the world, we did a science experiment where we made a bottle rocket and tried to get it to shoot off into space by mixing vinegar and bicarbonate of soda! In RE, we have been thinking about our parish family and made thank you cards for Fr. George who is the head of our parish family and to whom we are very grateful for looking after and praying for us all at this difficult time. In Expressive Arts and Design, we enjoyed listening to some space themed music and creating movements to show how an astronaut prepares for a journey into space.
We look forward to sharing lots more of our learning from both home and school with you next week!