This week Reception have been reading Star in the Jar. We discovered our very own star in a jar in our classroom and had lots of ideas about where it came from and who it belonged to. We thought it could be from Santa, or maybe our Elf on the Shelf. Some of us thought the star fell from space. We will find out who the star belongs to next week…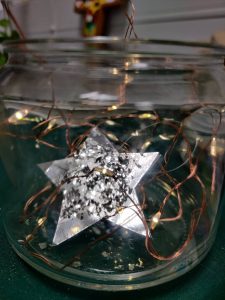 We have created two very exciting role play areas as led by the children's interests. We have a space launcher and a superheroes in space role play! The children have enjoyed using these areas.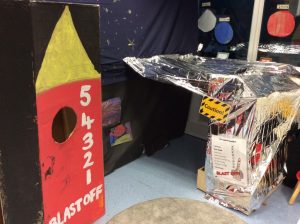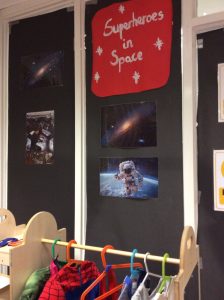 As part of our learning about the parish family, we visited the church. The children enjoyed looking at the many beautiful statues, paintings and ornaments around the church. We met Father George who asked us to tell him what we could see around the church and was impressed with our ideas. We said a prayer with Father George before heading back to school.