This week the children virtually explored a refugee camp using the VR head sets. They were able to take in the various sights of the camp and then articulate what they could see using expanded noun phrases in sentences. In English we've been discussing what life would be like for refugees living in camps and next week the children will be writing a narrative from the perspective of a refugee.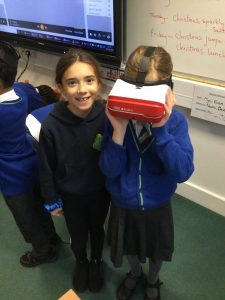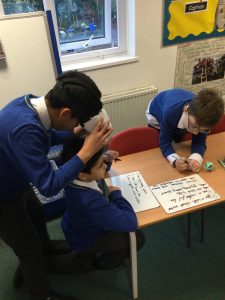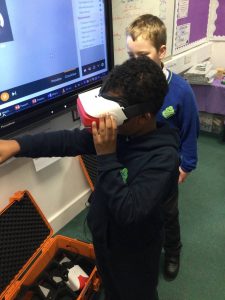 The children have continued to enjoy their violin lessons in class. They have made fantastic progress this term and are now able to recognise music on a clef. They are starting to sound like a stringed ensemble and are producing some beautiful sounding music.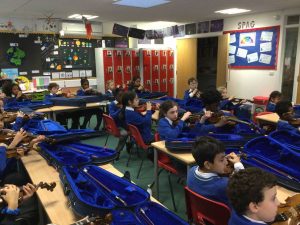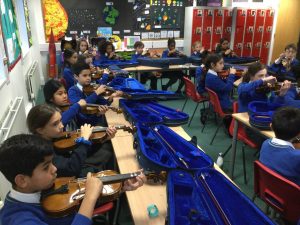 Our Year 5 Christmas craft is now available and on sale! The children have been making their very own personalised 2021 calendars. They sure do look fantastic and would sit perfectly above a mantelpiece in your house throughout 2021 (I'm sure you'll agree). Get your order in now at Parent Pay.
We have also now recorded our respective Christmas carols and can't wait for you to see them! They are in the final stages of post production but will be coming soon. Watch this space.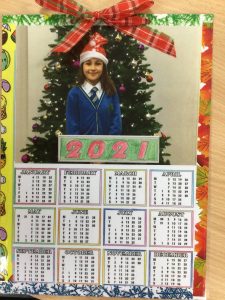 And finally in other festive news the children welcomed a very special guest into class on Monday. That's right! It was none other than Mr Clause himself. He had come all the way from the North Pole to visit the children and give them their very own presents. What a treat it was! He was a lovely man and very friendly and definitely the real Santa Clause. There is no doubt about that.