This week in Year 5 we have been doing some acting work. The children have just finished reading Louis Sachar's book 'There's a Boy in the Girls' Bathroom' and they had a chance to put themselves into the shoes of one of the characters. We spoke about the conflicting emotions of the characters and their contrasting inner and outer thoughts and feelings. We hot seated the children in character and were so impressed with their ability to truly empathise with the character and portray genuine emotions. RADA here we come!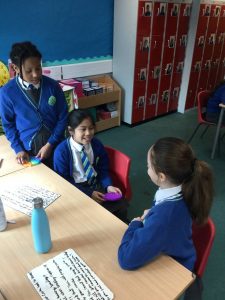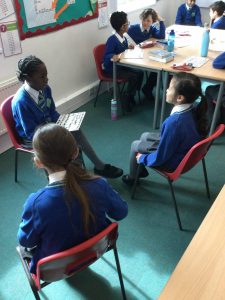 In their Design and Technology lesson we continued to analyse the four main types of bridges and their structures. The children had previously planned and built a bridge out of paper. This week they had a chance to evaluate their initial bridge and then build a new bridge using a range of materials including cardboard. We were so impressed with the different designs and the children had really considered how to construct their bridges –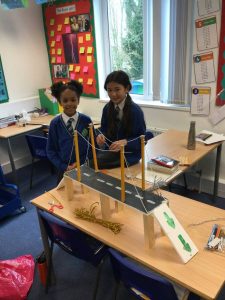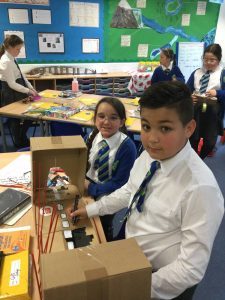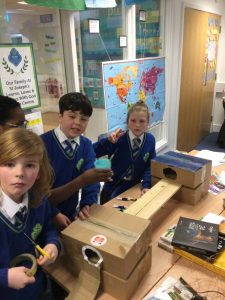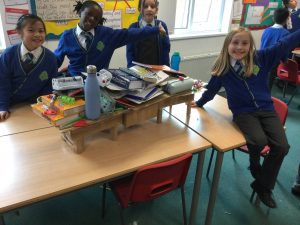 In Mr Javed's Maths class the children spent a good half an hour working out the answer to a particularly tricky fractions questions. It was a word problem and there were numerous steps to be taken which included multiplying improper fractions and mixed numbers, converting fractions, dividing, adding and subtracting. It was a long process but we got there in the end and as you can see the children were overjoyed (and maybe slightly mentally drained) when we finally got the answer –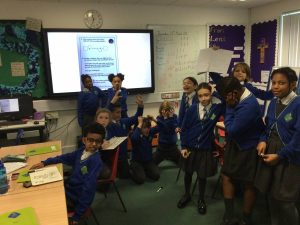 In our PE lesson we were very lucky to work with a couple of coaches from Arsenal Football Club (booo or yayy I hear you say….). The coaches ran through a few football drills with the children and they had a chance to practise a number of passing and tackling activities.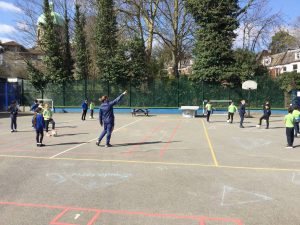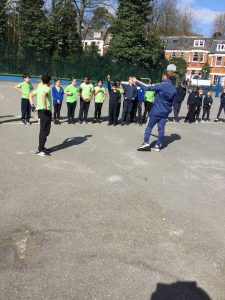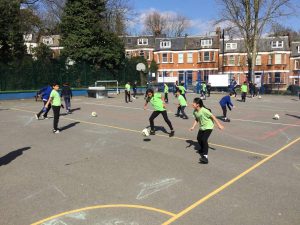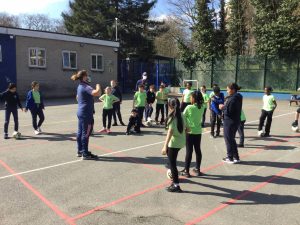 The children continue to learn the violin in school and this week they were able to use the bows for the very first time. It's been so great to see them continually progress and there is so much genuine musical talent in the year group.