Reception have LOVED learning all about The Gruffalo, today they really enjoyed hot seating as the Gruffalo and the Mouse – asking each other questions and answering as the character.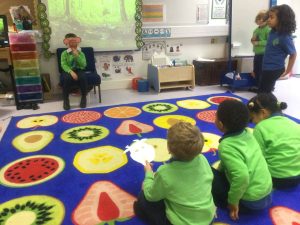 We have even taken our love of stories to the writing table – where some of us have made our own books and then read them to our friends:
And on Friday afternoon we had even more fun spending time with our Year 5 buddies!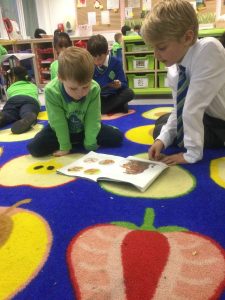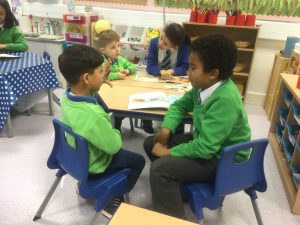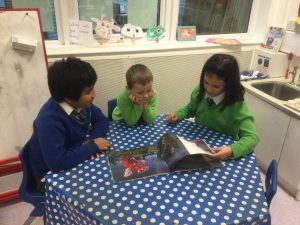 In Maths we have been learning our numbers by making a human number line: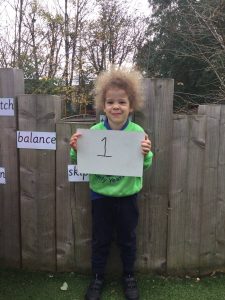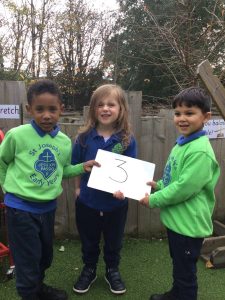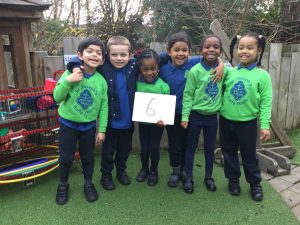 Can you see which numbers are missing?
We have also really enjoyed playing in our construction area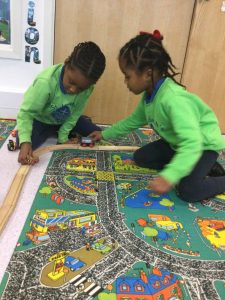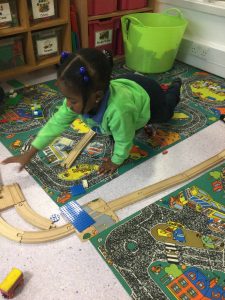 Note to Parents – all children with lines for the Nativity have been given their lines today – if they are not in their bags, please let your class teacher know on Monday – we have spares!
More information about costumes will go out on Monday.