Reception have had a busy week continuing to learning about different types of food. This week, we have been reading Oliver's Fruit Salad. The children created a pictogram showing the most popular fruit in each class. In Ruby class, strawberry was the favourite. In Red class, orange was the clear winner! We had a fruit tasting session and thought about some adjectives to describe the delicious fruit.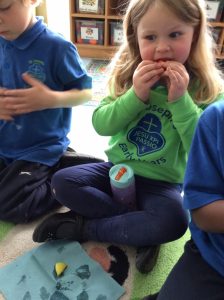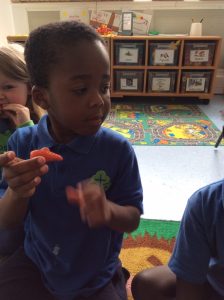 "The orange was delicious." Theo
"I liked all the fruit. It was sweet." Yostena
"The strawberries tasted sweet." Nathaniel
"My favourite fruit is grapes." Denise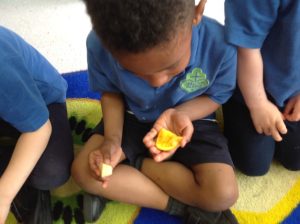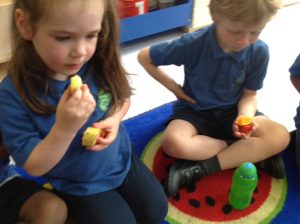 We made sure to compost our food waste.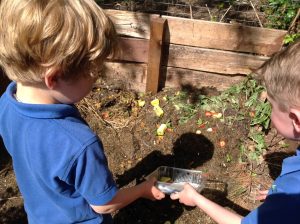 Red and Ruby class were excited to read with their Year 5 buddies on Friday afternoon. It was so nice to see our buddies again. We can't wait to read with them again soon.