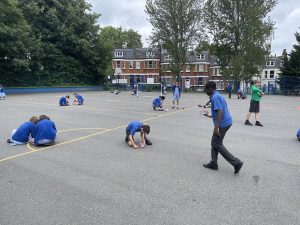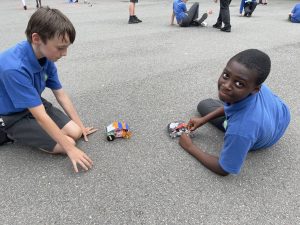 An action-packed penultimate full week at St Joseph's.
We are all delighted with the children's battery powered cars, which we were able to take on the playground to race this week. Congratulations to Max and Sean who won our very own Year 6 Grand Prix!
We finished the week by splitting up into our houses for one final time and competed in many events – from wheelbarrow and obstacle races to penalty shootouts (thank you Mr Hannigan and Mr Forbes!) and sprints. We were amazed by the collaboration of our Year 6s and truly a great morning was had by all.