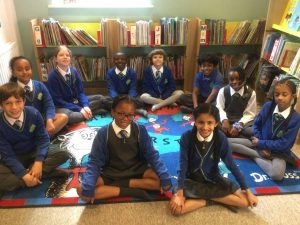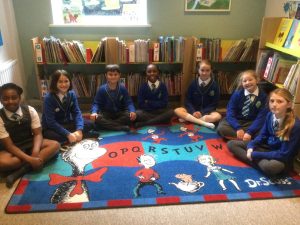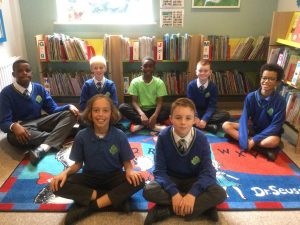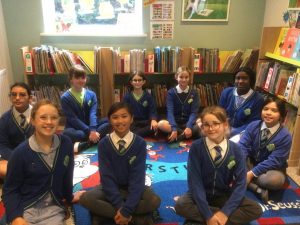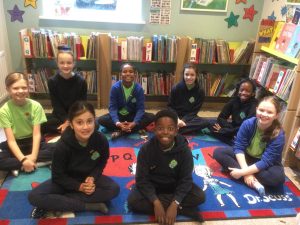 Welcome to our new Junior Librarians who have been selected for this important role as reading ambassadors from our Year 5 and Year 6 children. They all successfully completed an application form and interview.
Junior Librarians have the important job of inspiring other children with book recommendations as well as making sure the library is a quiet and comfortable place to read. They will learn essential library skills so that they are able to use the library independently and also help other children to find books and information. Our digital library management system, The Reading Cloud, will be the tool they use to help issue and return books as well as search for information on the books in our library.
The Reading Cloud also gives children access to a range of eBooks and eAudiobooks so that children can read remotely. Our Junior Librarians are keen to help to promote this resource within school to help further embed reading for pleasure.
This year we have made the Treehouse into a special reading place for children in Year 1 and Year 2. Our Junior Librarians are responsible for being reading buddies for these year groups and supervising this area. As well as spreading the love of reading they will be making sure that books are looked after around the school.
"The library is my favourite place in school. It is quiet and I love books" – Anne-Marie, Violet Class
"I wanted to be a Junior Librarian to inspire others to read more" – Eva, Violet Class
"Being a Junior Librarian means that I get to have more responsibility" – Jessica, Violet Class
"I like reading so being around books makes me happy" – Elena, Violet Class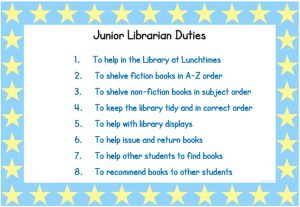 They have their library badges and are ready to start!