SUMMER READING CHALLENGE
In order to support literacy in school every year we encourage our children to join 'The Summer Reading Challenge'. The Challenge is a nationwide initiative run by the Reading Agency at your local libraries. It aims to encourage children aged 4-11 to include reading as part of their summer holiday activities. It runs from July until mid-September.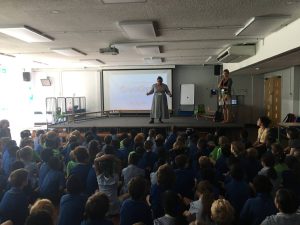 To launch the Summer Reading Challenge, we invited into school an Islington Librarian to talk to the children about how to join in. It is as simple as going to your local library anywhere in the UK. To find your local library go to https://www.gov.uk/local-library-services.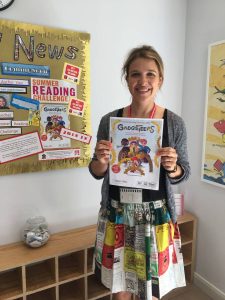 Local author of Polish heritage, Ewa Jozefkowicz, also joined our assemblies to inspire our children to keep reading over the holidays. Ewa told the children about how she started writing when she was very young like them and grew up surrounded by books as her father owned a bookshop.
She talked about her book 'The Cooking Club Detectives' and the ingredients of a good mystery story.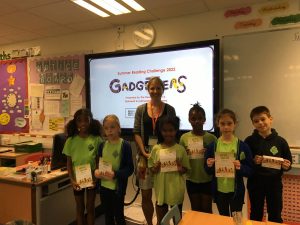 It was lovely to see the children's faces light up when getting their books signed by Ewa. Thank you for coming into school and donating your books to our school library. I am sure they will not be on our shelves for long!!
To find out more go to the Summer Reading Challenge website and get ready for this year's challenge.