This is your daily email to keep you updated on the government's response to COVID-19 (coronavirus).
Stay at Home, Protect the NHS, Save Lives.
Dear Parents and Carers,
As you will be aware the government have issued a nationwide lockdown to stop the spread of Covid-19, therefore EVERYONE is being asked to only go out for ESSENTIAL travel and necessities.
With this in mind, we are being encouraged to strongly remind parents that this includes all children.  Even parents working in critical/ key roles are being urged to keep their children at home.  In order to limit the chance of the virus spreading every child who can be safely cared for at home should be.  If a parent is at home in any capacity (working or not) then the child should stay at home.
This PROTECTS your child, your family, our staff and the community.
We currently have a number of children attending the reduced provision this week.  Therefore if you are considering sending your child to school next week we ask that you make full consideration of the points above and we urge you to PLEASE only send your child to school if absolutely necessary when there is absolutely NO care at home (working or not).
This is an extremely challenging situation for us all but we must take collective responsibility for protecting as many people as possible at this critical time.
Please reply to office@st-josephs.islington.sch.uk to inform of us of your plans.
We thank you for your continued support.
Stay at Home, Protect the NHS, Save Lives.
Clare McFlynn
Executive Headteacher
Angela Noronha
Head of School
Staying at home guidance
Yesterday, the Prime Minister addressed the nation on coronavirus (COVID-19) and asked people to stay at home, except for very limited purposes.
There is no change in guidance for education settings, which remain closed except for the children of critical workers and vulnerable children. We continue to ask that parents keep their children at home, wherever possible.
The full stay at home guidance is available at:
Coronavirus (COVID-19): what you need to do
Stay at home
Only go outside for food, health reasons or work (where this absolutely cannot be done from home)
Stay 2 metres (6ft) away from other people
Wash your hands as soon as you get home
Anyone can spread the virus.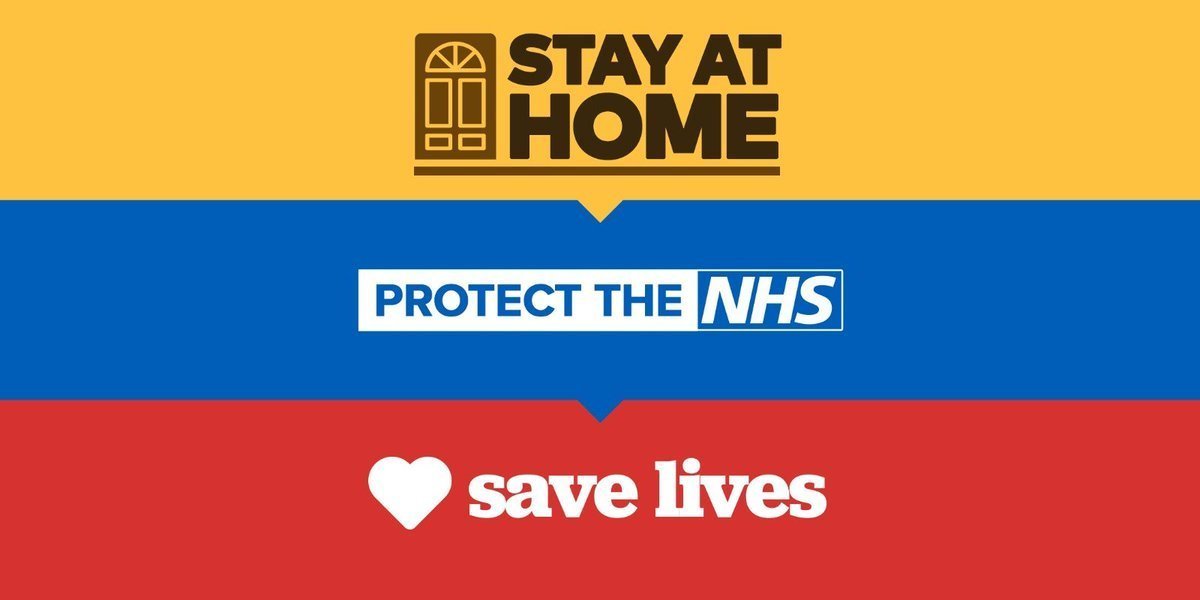 Please see the link for details: https://www.gov.uk/government/publications/coronavirus-covid-19-maintaining-educational-provision/guidance-for-schools-colleges-and-local-authorities-on-maintaining-educational-provision
COVID-19 is a new illness that can affect your lungs and airways. It's caused by a virus called coronavirus.
Stay at home if you have coronavirus symptoms
Stay at home if you have either:
a high temperature – you feel hot to touch on your chest or back
a new, continuous cough – this means you've started coughing repeatedly
Do not go to a GP surgery, pharmacy or hospital.
You do not need to contact 111 to tell them you're staying at home.
Testing for coronavirus is not needed if you're staying at home.
How long to stay at home
if you have symptoms, stay at home for 7 days
if you live with other people, they should stay at home for 14 days from the day the first person got symptoms
If you live with someone who is 70 or over, has a long-term condition, is pregnant or has a weakened immune system, try to find somewhere else for them to stay for 14 days.
If you have to stay at home together, try to keep away from each other as much as possible.
Read our advice about staying at home.
As you're probably aware, the government's guidance on the coronavirus has changed from the 'contain' phase to one of delaying the spread of the virus. We're getting in touch to let you know what we're doing in light of this, and how you can support our endeavour, to help make sure our school community keeps safe and calm.
We'd like to reassure you that at St Joseph's we're taking all of the necessary steps to protect our community and are continuing to follow official guidance from the government, (Department of Education and Public Health England) the Diocese and Local Authority.