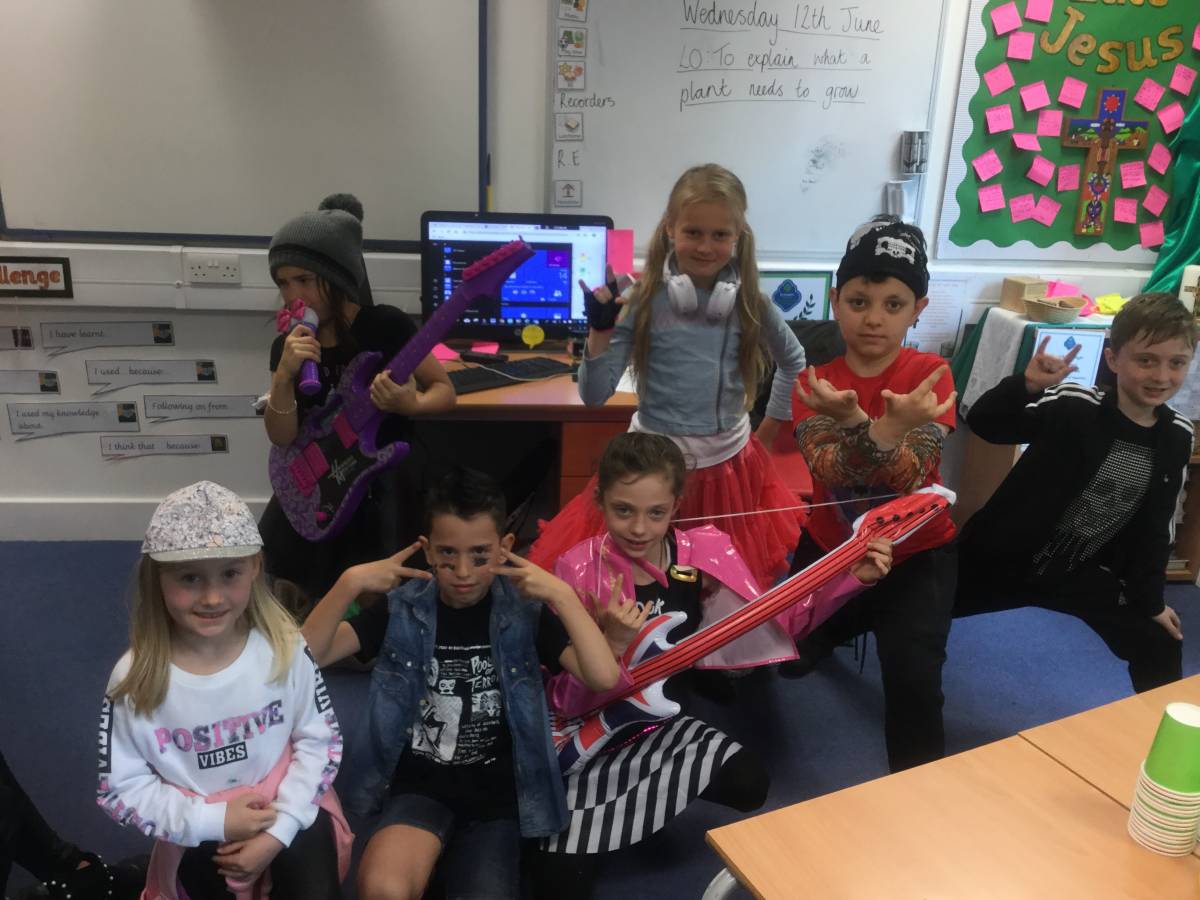 14 Jun

Y3 Times Tables Rockstars!

Today we celebrated times tables rock stars by dressing up as rockstars! The children enjoyed taking part in times tables challenges all day and they remembered just how important it is to practise everyday! The children in Emerald class took some time creating times tables raps to help them remember and the children in Green class enjoyed taking part in many battles on the rockstars website and are pleased that they are winning! We'll be keeping a close eye on what times tables Rockstar the children will soon become – will they make it all the way to the top?! See below for the photos and videos!

Last but not least, wishing all the children in Emerald class the best of luck for their First Holy Communion and hopefully the weather holds out for all those planned parties!